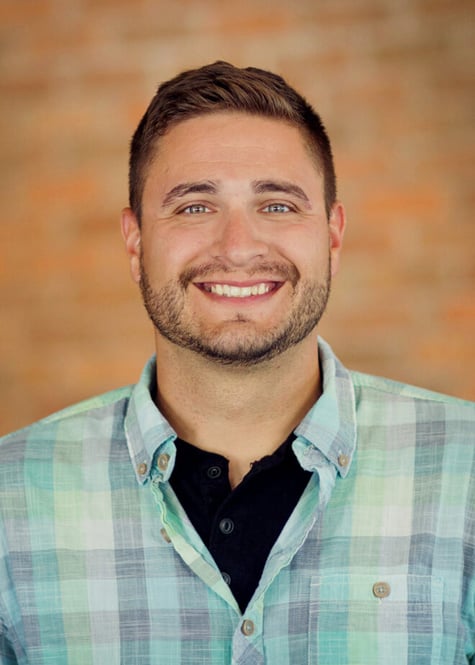 Today I want to introduce you to one of our new Project Managers, Will Gowin. You'll typically find Will on the job site, making sure everything is in order!
How long have you worked at Joyner Homes?
2+ years
What do you do at JH?
Project Manager
If you could switch jobs with someone in Joyner Homes, who would it be? Why?
Thor Joyner

What 3 words would you use to describe Joyner Homes?
Rewarding, Satisfying, Gratifying
What do you do when you're not at work?
Coaching my son's 10u travel baseball team, working in the yard, home projects with my wife
What random facts can you share with us?
I've turned into quite the political and history nerd in the last 5 years or so. Documentaries, audio-books and you-tube rabbit holes are my best friend! JFK assassination theories fascinate me.
Are you messy or organized?
Organized. My OCD propensities work well for me ????
What's your favorite outside activity?
Enjoying nature while snorkeling, hiking or simply spraying those persistent weeds in the lawn.
If you could change something about today's youth, what would it be? Alternately, what excites you about today's young generation?
Lack of ability to think for themselves and problem-solving skills. Lack of desire to explore and learn something new.
What would you tell your 13-year old self?
Spend more time practicing what you love. Working hard will set you apart. Being diverse in your interests and knowledge has huge benefits. You're right, English class is pointless and you'll never need to diagram a sentence!
How do you define success?
Being able to enjoy your career, spend time with your family and ability to afford the pleasures in life. God gave us a beautiful world. Take time to admire it!
I hope you are enjoying our member spotlight! You can see and read more about who we are HERE.
Are you familiar with all of our communities? Contact Allie or Lisa for more info!