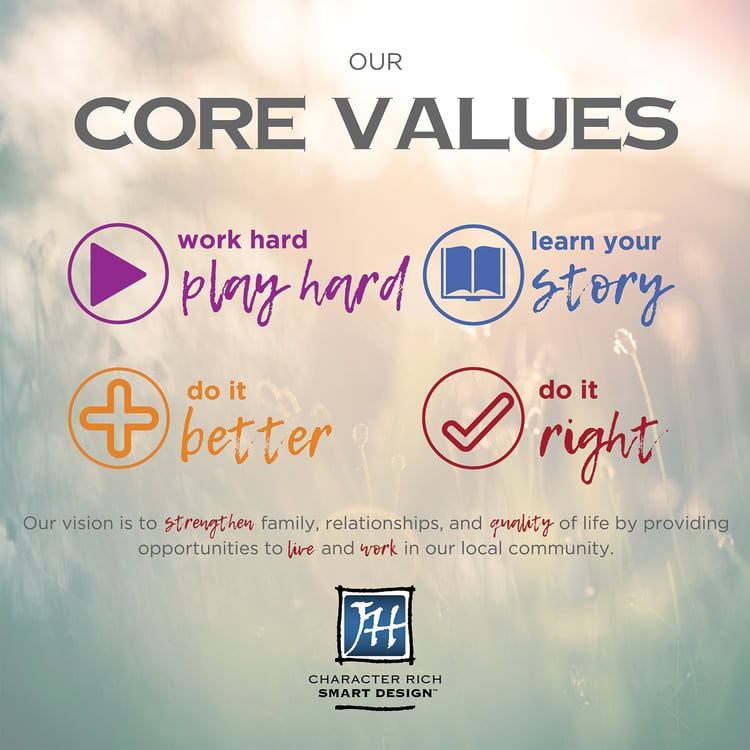 Browse our Job Postings
We're always looking for great people to add to our team to help build cool homes!
You can apply directly from our site or through WizeHire.
New Home Sales Professional
Construction Superintendent
Assistant New Home Sales Professional
New Home Sales Professional
Our team is growing and we are looking for our next New Homes Sales Specialist to provide home buyers with a helpful and exciting experience. Our New Home Sales Specialist will show homes that fit potential buyers' needs and inform them of all the benefits, products, and possibilities. The ideal candidate for this position will also generate leads and follow up on ones that can be converted into sales.

In return for your hard work, you'll be provided full administrative and marketing assistance and a supportive team environment. We also offer continuing education classes on the latest in market and construction/design trends. If you're ready to begin an exciting career with us, apply today!
Construction Superintendent
If you like seeing a project through to completion, we might have the role for you. Our dynamic construction company is looking for an experienced construction superintendent to plan and manage our projects. You'll be in charge of managing general contractors, hiring subcontractors, and maintaining safety and compliance at the construction site. We are looking for someone with 5 years of construction field experience and a passion for managing others. If you excel in leadership roles, relish the thought of checking off every item on the punch list, and are adept at overseeing large projects, apply now!
Assistant New Home Sales Professional
Our team is growing and we're excited to add an Assistant New Home Sales Professional that will assist our current New Home Sales Professionals in our model home. Duties will include model home coverage, customer emails, and phone calls, model home upkeep, customer registration, and setting of customer appointments. (Weekend work is required!)
Joyner Homes is a local, growing home builder based in Greenfield, Indiana. Building Smart, Well-Designed, Character Rich Homes is our passion! Our company strives to strengthen family, relationships, and quality of life by providing opportunities to live and work in our local community.
We also offer continuing education classes on the latest in market and construction/design trends.
If you're excited to start a new career in New Home Sales, apply today!
We are searching for a construction field assistant who has a passion for learning and a strong work ethic! Your job will include helping the team with performing various construction tasks in the construction, punch-out, and warranty phase of the home, maintaining the cleanliness of the job site, model home, and office, and various other construction-related tasks. If you have great communication skills and a team player attitude, we want to talk to you. Start your application today!
Do you love both accounting and real estate? Join the team of a locally-owned homebuilding company in Greenfield, Indiana! Joyner Homes is looking for a detail-oriented, accounting-minded individual to join our team! This position is instrumental in creating an exceptional experience for our customers, lenders, and vendors.
The Accounting Specialist will work in both Accounts Payable and Accounts Receivable. Primary roles will include closing coordination with customers and lenders, invoicing customers and lenders for work complete, processing all outgoing payments to vendors, onboarding vendors and ensuring appropriate paperwork has been received, various account reconciliations, month-end activities, and other accounting duties and tasks for multiple LLCs and HOAs.
This position requires excellent organizational skills, meticulous attention to detail, and the ability to work independently in a fast-paced office environment. The ideal candidate will have experience in both accounting and customer service and must be comfortable working with a variety of software programs.