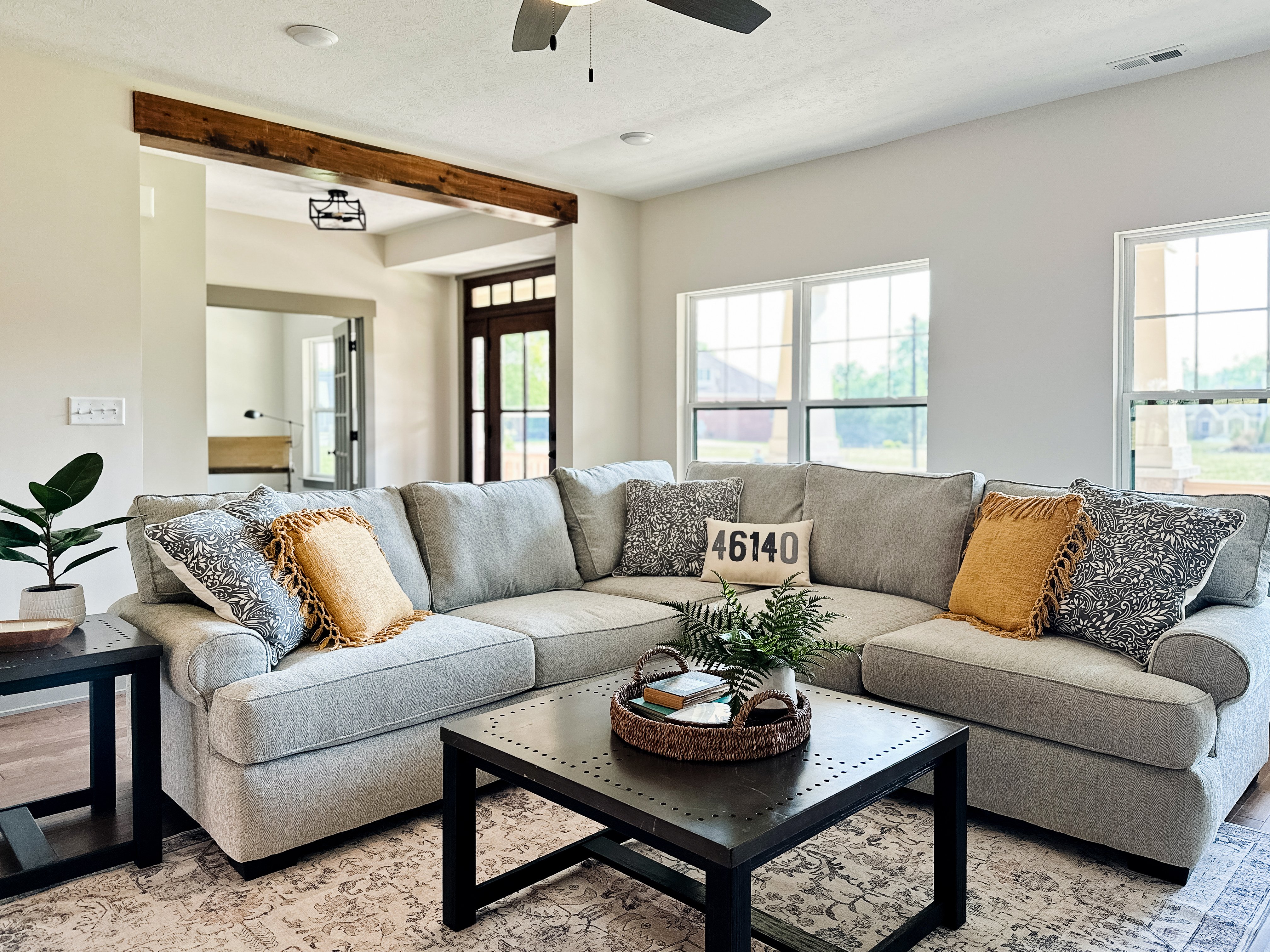 If you're tired of the bustling city life and looking for a serene, family-friendly town, look no further than Greenfield, Indiana! Don't let our small-town charm fool you – Greenfield is a community on the rise! With constant new developments, there are always fresh opportunities for your family to learn and grow. Schools and businesses are thriving, and the spirit of community is ever vibrant.
Do You Need a Permit to Build a Home in Indiana?
Absolutely, yes! The Indiana state building permit is a critical requirement for anyone looking to build a home in this state. This permit is a seal of approval from the state that your home's design and construction plan abides by the Indiana building codes. The process involves a detailed review of the plan by state officials. We'll take care of this complicated process for you, making sure all the paperwork is in order and that your new home ticks every box on the state's checklist.
The Importance of a Building Permit in Indiana
Obtaining a building permit in Indiana is not merely a bureaucratic formality, but a crucial step in the home-building journey. The permit process ensures that your dream home will be safe, secure, and up to code. It verifies that the proposed construction plans comply with local zoning laws, environmental regulations, and safety codes. This is essential as it protects homeowners from potential legal issues, structural failures, and costly repairs down the line. Furthermore, having an Indiana state building permit means your home will meet the highest standards of quality and safety, enhancing its value and livability. At Joyner Homes, we are committed to handling this process for you, ensuring that all aspects of your home build comply with Indiana's building regulations. With us by your side, you can focus on the exciting aspects of home building, secure in the knowledge that we've got the paperwork covered!
Building a new home doesn't just affect you; it also impacts the community. That's why local zoning requirements are crucial. These regulations ensure that your home fits in with the neighborhood and doesn't disrupt the harmony of the community. Our team is well-versed in Greenfield's local zoning laws and will work closely with you to design a home that not only meets your needs but also blends seamlessly with the surrounding environment.
Why Greenfield is the Perfect Place for Your New Home
Aside from its rich history and charming small-town atmosphere, Greenfield is an ideal location for those looking to build a safe and family-friendly home. With its low crime rates and highly rated schools, this city offers a sense of security for families with children. Greenfield is not just a place to build a home, it's also a place to build a life. With our strong sense of community, abundant recreational opportunities, and growing economy, there is no better place to raise a family. Our town offers a variety of family-friendly events and activities, as well as excellent schools, making it the ideal location for those looking to settle down in a welcoming community.
We really do hope you consider Greenfield as your new home town! Interested in learning a little more about building? READ HERE to learn about 9 Features that Your Home in 2023 Must Have.
Be sure to also read this article if you're considering relocating to Greenfield! As always, reach out to us with any questions!! Smart Home Features for Your Custom Home in 2023 is a good article to check out if you're a technology buff! And finally, one of the most common questions we get : How Long Does a Custom Home Take to Build?
Do you have questions? Call us at 317.468.2330!