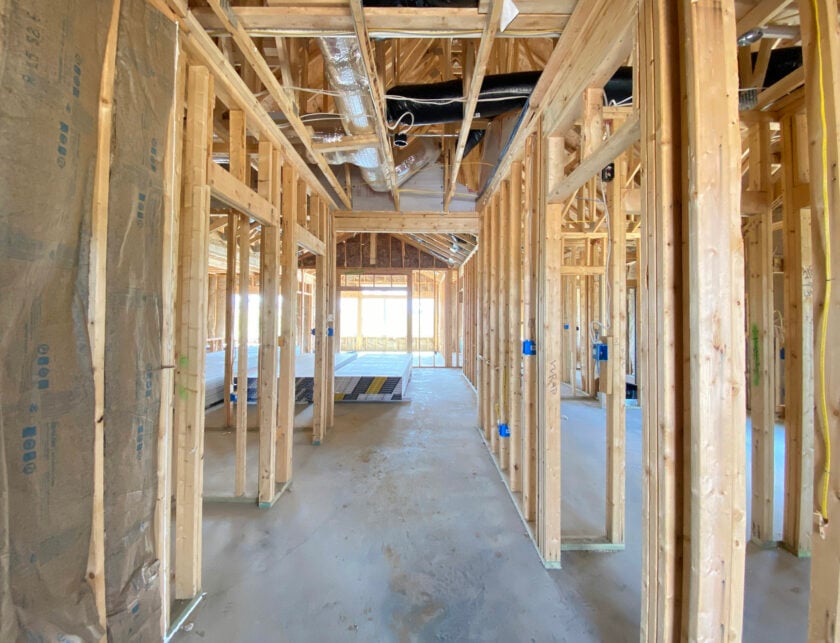 Have you been dreaming of building your own home for quite some time, but you're nervous because you don't know what to expect? We've all heard horror stories about bad experiences people have had with building or remodeling, and we don't want to end up there.
Building a home should be a fun process, as it is a big investment of time, energy and money. Here are some mistakes to avoid when building your own home.
Pick a builder that you can trust. You will obviously like the builder's style, but make sure you also believe in the company and the team that you will be working with. You will be dealing with this team for many months, and even after your build is finished, if you have warranty issues. Things to look for when comparing builders : a professional website with a nice portfolio of homes built, testimonials, proof of a good track record, etc. Your team should be open to any questions you may have beforehand.
Choose the right floor plan. Think really hard on this one. Make a list of things you love and dislike about your current home. Look all over Pinterest, scour photos and ideas, and make a map of things you definitely need and want. Then talk to your trusted builder and land on a plan, utilizing their input, to make sure you end up with what you want AND need. Your builder will be a key component in this situation, and this is another reason to choose a builder that you trust, because they do this day in and day out, and can offer valuable advice.
Consider many different future scenarios. While most people think about building their "forever home," many people end up selling for one reason or another. Think about how your home will sell in the location you are building and with the special features you choose.
If indecisive, seek help. You don't want to delay your project by not being able to decide between colors, textures or layout. Again, this is where a great designer with the builder that you choose can help! Start out with ideas that you are drawn to, bring photos, and then let your designer help you. That's what they're there for!
Choose the right location. Consider neighbors, schools, traffic, and resale value in the area in which you choose to build.
The key to avoiding frustrations that can cost money and your mental health is choosing a builder that you respect and trust. If they've built home after home after home, and you love how their homes have turned out, then you should go to them with your needs and wants and likes and hand over your control to them to make it a seamless and enjoyable experience. You are paying for their expertise, so sit back, and enjoy the ride!
Do you have questions for us? Call our office at 317.468.2330, or contact LISA or ALLIE!