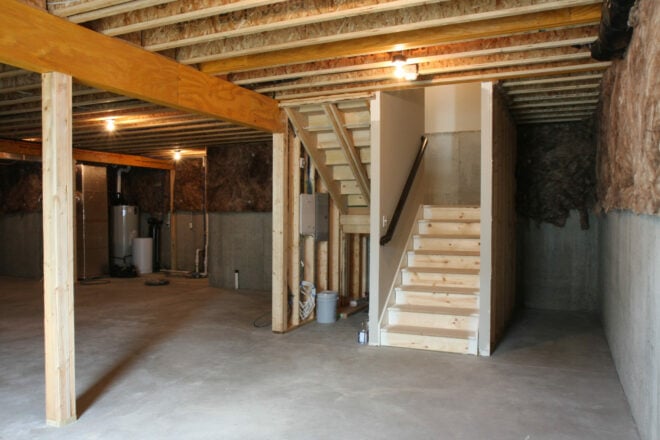 Today I'll go over the home inspection and the final walk-through, two important components when you are buying or selling a home. Even if you're in the market to build, you'll likely be selling your home, so these terms will be useful.
Home Inspection
A home inspection is when an inspector checks the home that your are selling (or purchasing) thoroughly. They will check the items listed below, and more, and provide a written report with the results to the home buyer and the seller. These inspections typically take 2-4 hours. The buyer should feel free to attend the meeting and ask any questions along the way. Almost no home inspection report is flawless, so don't sweat the outcome. Whether you are buying or selling, these things can be items of negotiation. Here is a starting checklist of things your inspector will check at the inspection :
– HVAC
– Plumbing
– Roof, attic, insulation
– Walls, ceilings, floors
– Windows and doors
– Basement and foundation
The buyer typically pays for the home inspections. The fee ranges from $250-$400, and it is often recommended that buyers choose their own neutral inspector. If any reports come up with mold, asbestos, termites, or lead paint, you will want to have further testing done.
Final Walk-Through
A final walk-through is done to make sure the property you are moving into is in the condition in which you agreed to buy it. This isn't the time to negotiate with the seller, that happens during the home inspection. The final walk-through happens a few hours to a few days before closing. This is done to make sure all repairs that were agreed to have been completed. If you opt out of a final walk-through, or don't take it seriously, you may end up paying more for your home than necessary. Some things to be sure to check at your walk-through :
– Lights
– Appliances
– Run water & check for leaks
– Flush toilet
– Check windows, walls, and ceilings
– Test heating and cooling
If you are interested in selling your existing home and building your dream home, we have lots of floor plans to choose from, or we can discuss a design/build on your own lot project!