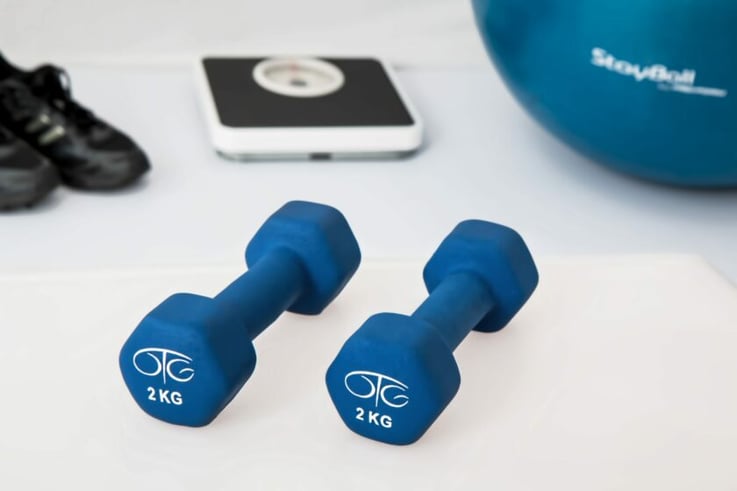 With the New Year just ringing in, it brings a common goal for many people. The gyms typically surge with people eager to achieve their New Year's resolution goal of working out more. We tend to see gyms offering membership deals, specials, discounts, etc. But after January, the New Year's resolution rush of waking up early to drive to the gym before work declines. Not to mention the craziness of the pandemic that has forced gyms to be shut down or require masks to workout.
So how do we stick with our fitness goals?
If you're anything like me, half of the battle of working out is finding the motivation and time block to drive to the gym. Finding time for fitness is never easy, but an at-home gym can make all the difference.
Tips for an at-home gym :
-Whether you plan to assemble a few pieces of training equipment or plan to set up a complete gym in your home, start by getting rid of the concern that your house doesn't have the space for an at-home gym
-Map out a place in your home to work out (this can be anywhere! the garage, a bedroom with extra space, the living room)
-Find a happy medium between what can be stored away in your home but easy to get out and use
-Make a realistic list of equipment and exercises you do/use at the gym
-Order this equipment
-Achieve your New Year's resolution fitness goals by creating your at-home gym
Try out my favorite home workout :
What you need: a room with arms width space, 2 dumbbell weights, jump rope, medicine ball
-100 jump ropes
-25 goblet squats
-50 weighted sit-ups
-15 squat jumps
-1 minute plank
-15 each side – bent over iso alternating dumbbell row
-15 pushups
-30 russian twists with a medicine ball
(Repeat 3 times)
Questions on how to build your own dream home with your own customized gym? Call us at 317.468.2330! Or, to get started right away, fill out a CUSTOMER WORKSHEET.