It's time for another virtual home tour! This time, we'll take you through The Nashville. We designed and built this home for one of the sweetest families! It was such an amazing home that we decided it needed a spot in our permanent collection! The exterior of this home is just architecturally stunning with multiple roof peaks and truss accents. The finishes that were selected inside certainly won't disappoint either!
We will start with the renderings and then watch them come to life!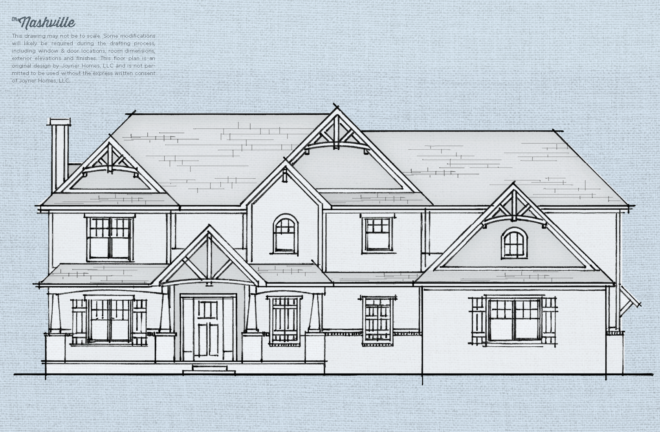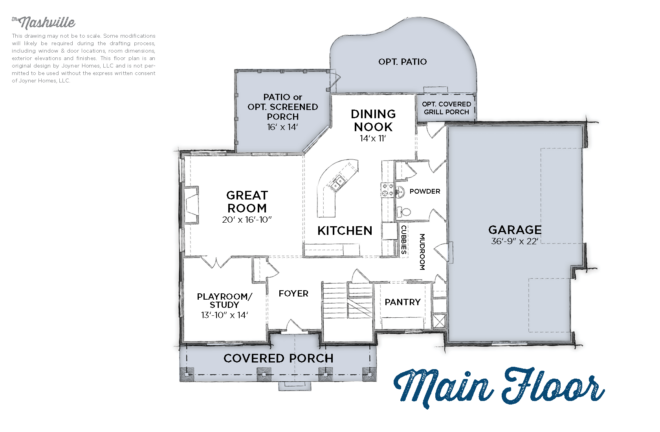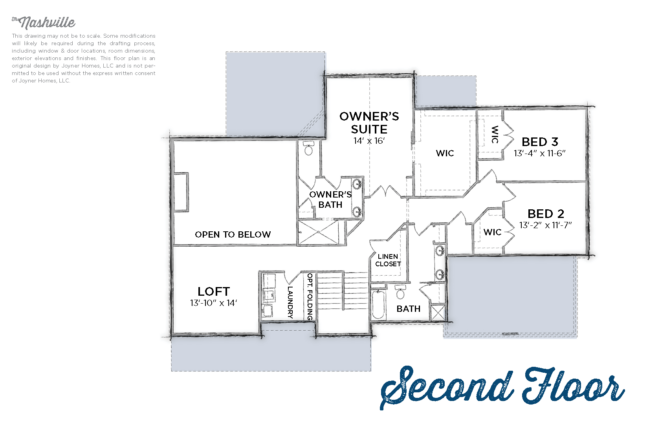 Now, onto the good stuff!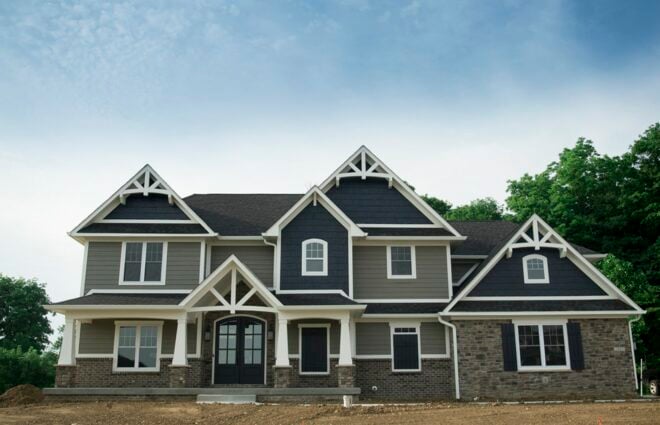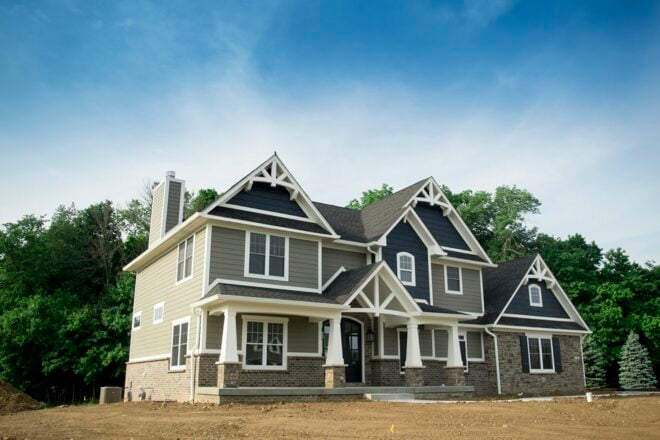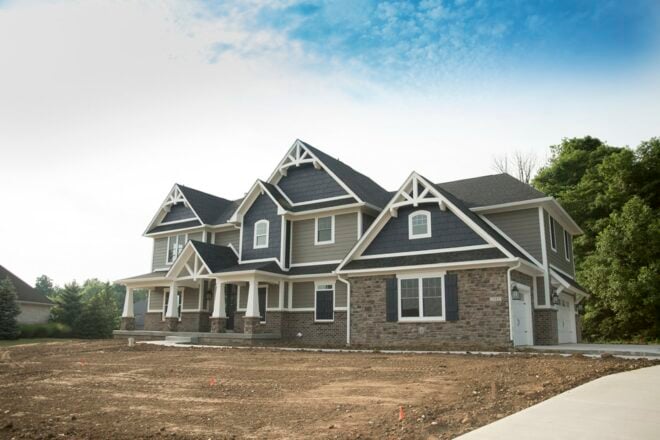 What an inviting entry-way!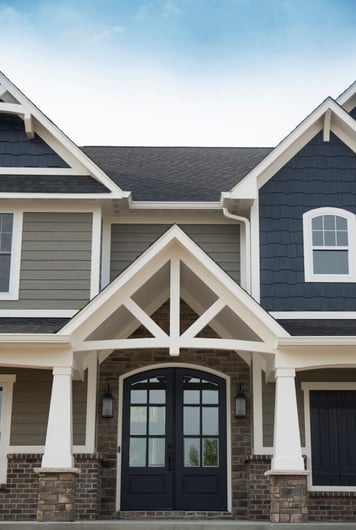 Moving inside, we'll start in the entry-way…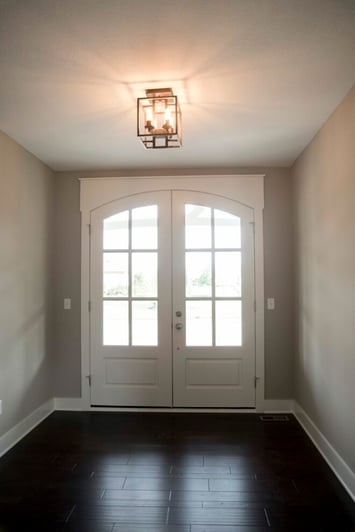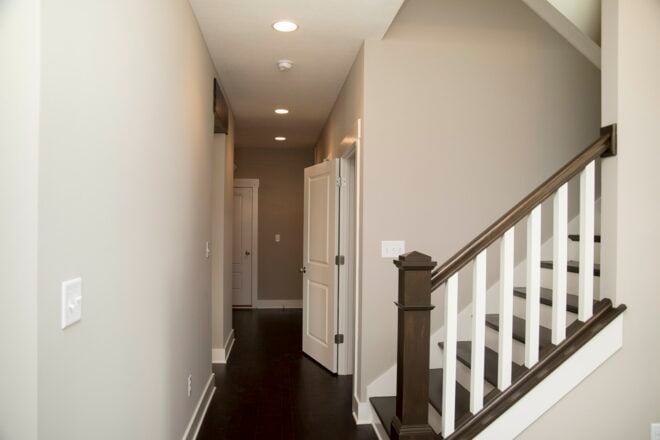 Once inside, you're greeted with a pretty great Great Room!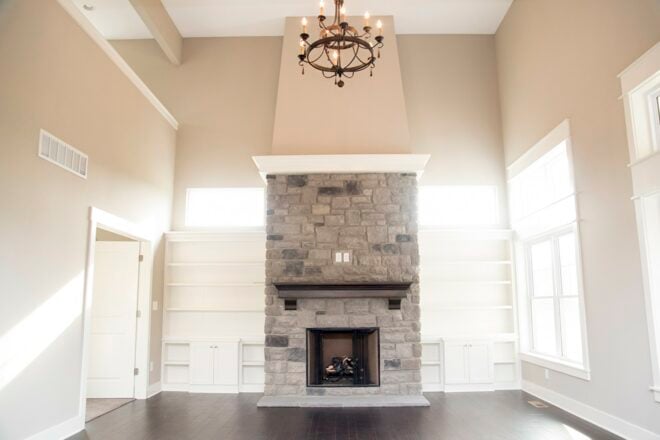 A close-up of the fireplace…
And, then a bird's eye view from the loft…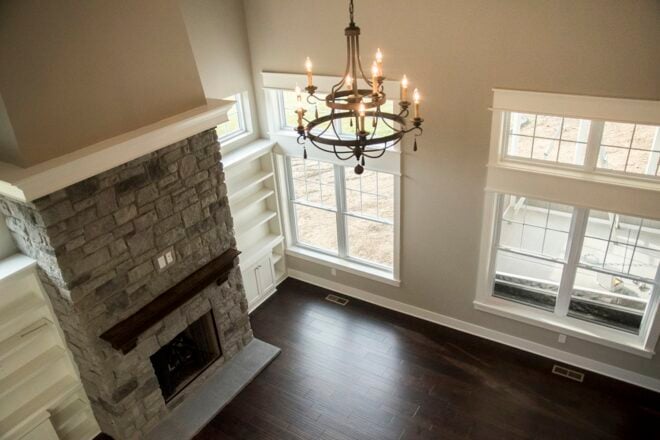 Moving on to everyone's favorite room…the kitchen!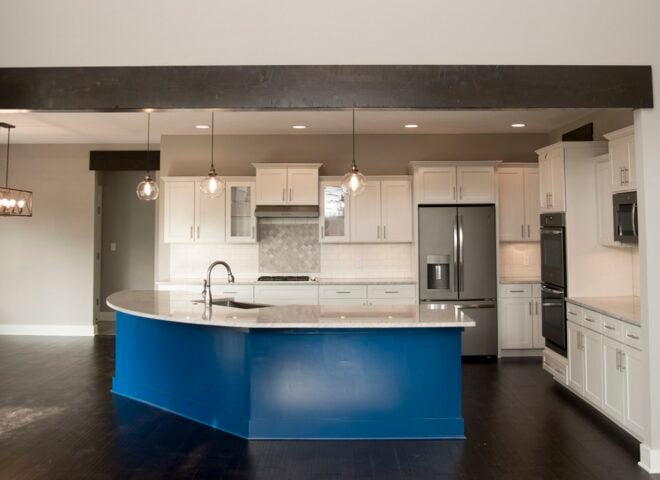 And a glimpse of the Dining Room – complete with ship-lap and room for a big farmhouse table!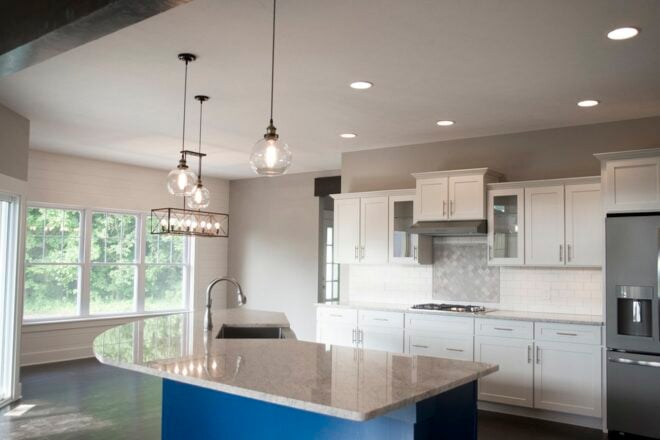 A few more…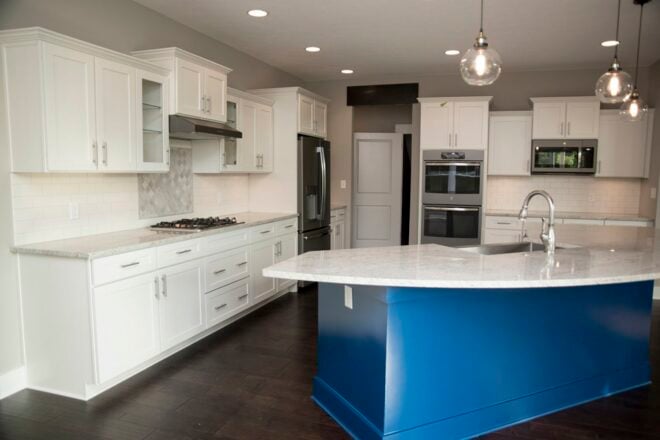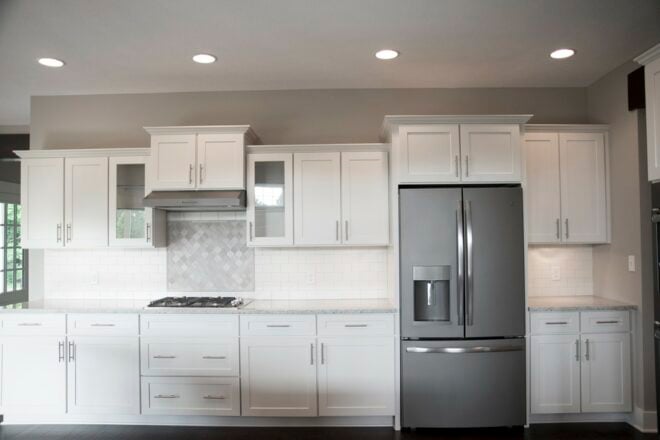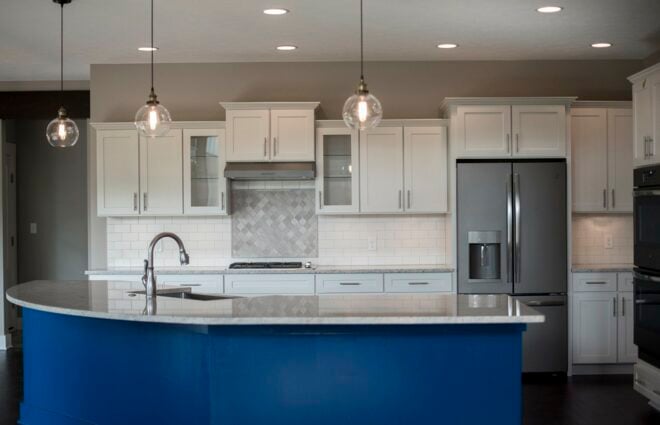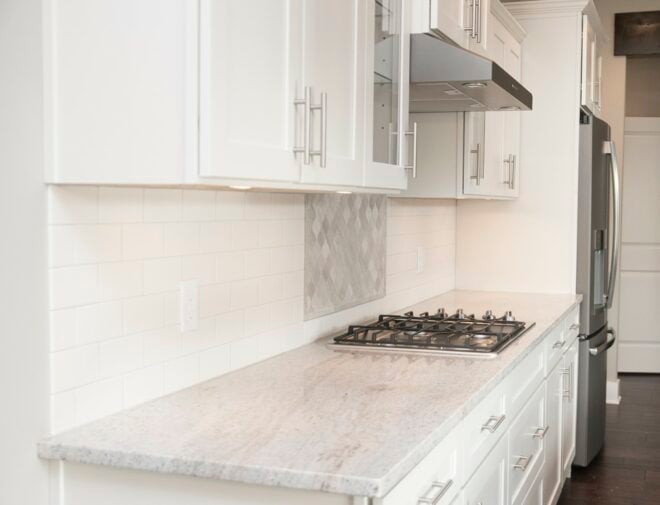 Aren't the blue cabinets amazing?! Just the right amount of color! It was carried through to the pantry door as well.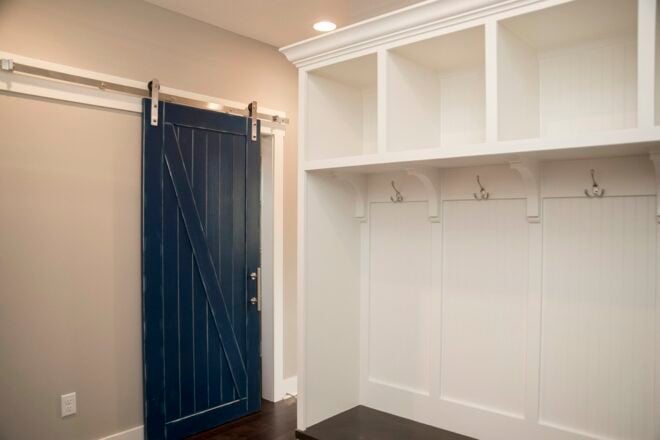 The Powder Room downstairs is quite possibly one of my favorite that we've built! (This is Sara and anyone who knows me knows how much I LOVE purple!!!!)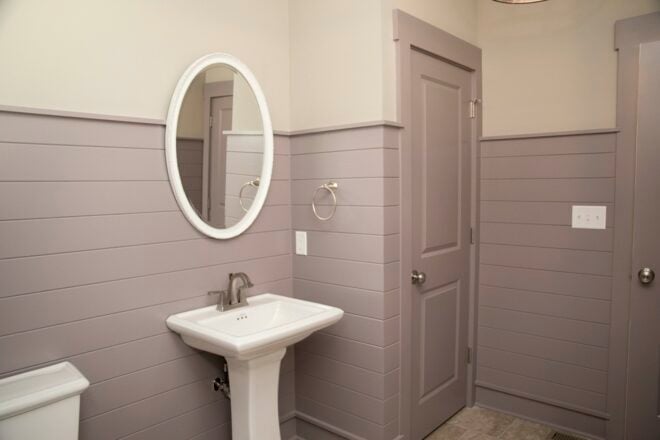 With all of the bedrooms on the 2nd floor, it just makes sense to have the Laundry Room there too! A folding table complete with basket storage!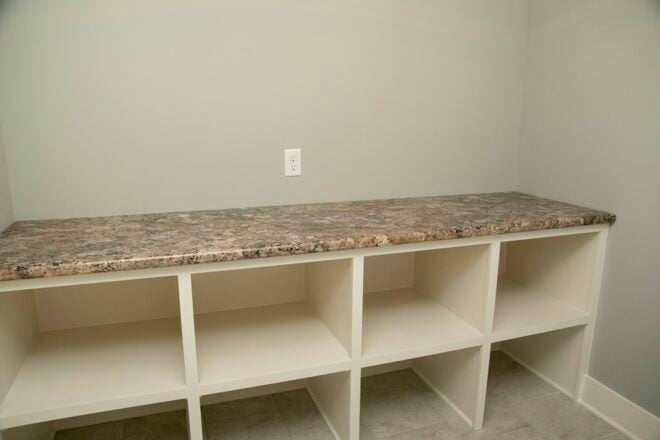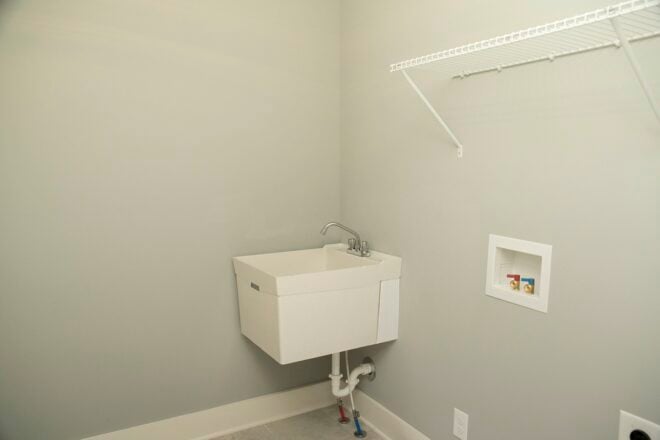 The Master Bedroom and Bathroom in this home are amazing! So much light from the wall of windows!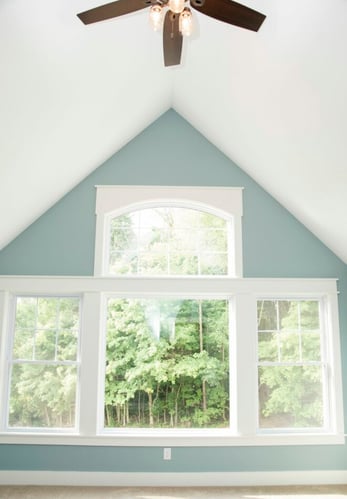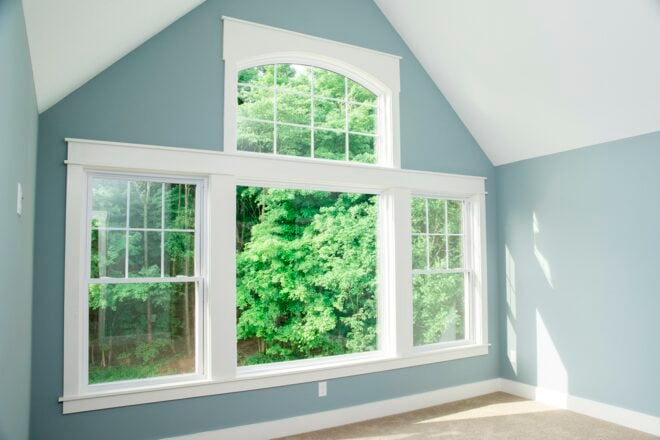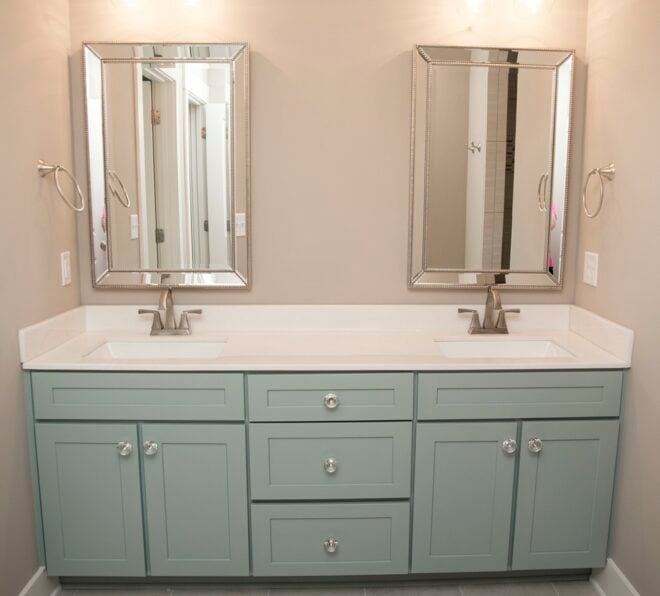 The tile surround in the shower carries through the colors from the bedroom and bath as well.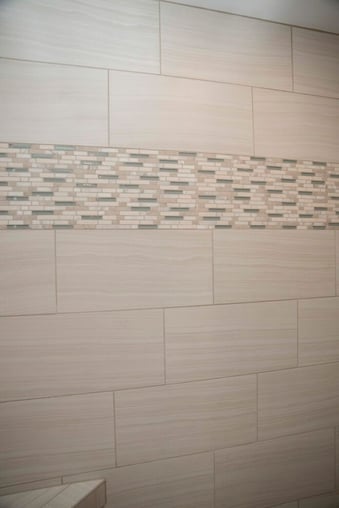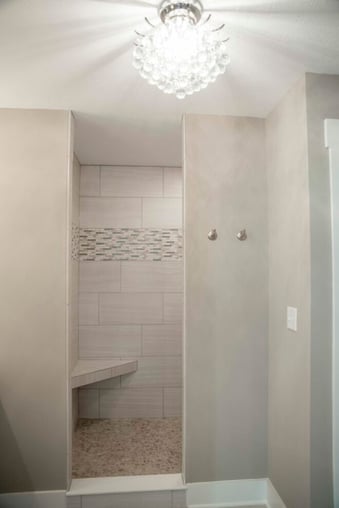 And, finally the other bedrooms and baths upstairs…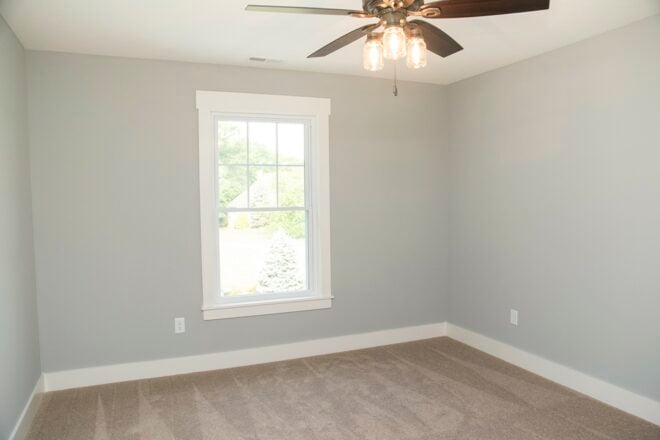 A tile surround is a great way to jazz up a bathroom!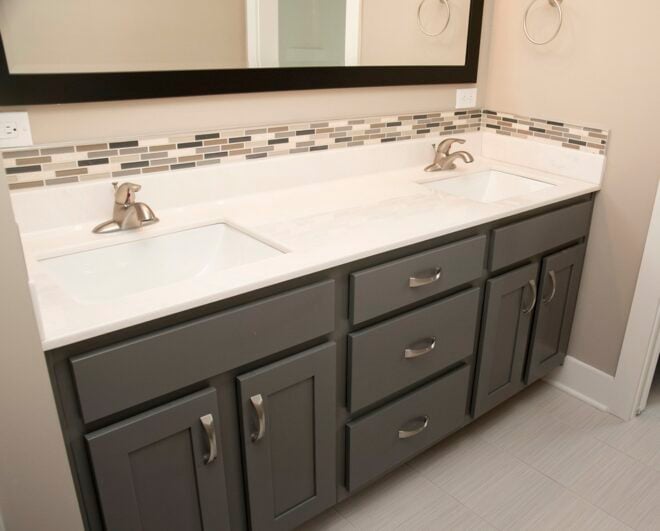 Hope you enjoyed the tour! As usual, if you interested in learning more about building a new home, call our office at 317-468-2330 or email us! Or, if you're ready for the next step, check out our Customer Worksheet and get started!