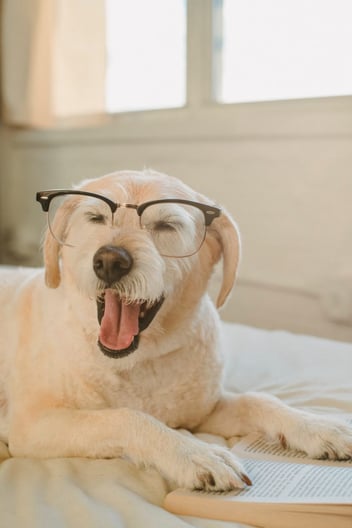 We all love our dogs like family members, so it really is worth investing in them by taking into consideration dog-friendly measures for your home. So whether you're wanting to build a JH customized house with the best pet-friendly features or just need to invest in your pup's well-being, try out some of these dog-friendly house ideas!
Consider Flooring – All dogs are very different. Some dogs will do best with hardwood floors, while others are better with carpet. Carpet can be great for many dogs until some think it's like a giant bed….and bathroom. So make sure to consider if your dog tends to shed, scratch up floors, is likely to stain the flooring, etc.
Pet-Friendly Furniture – Dogs love to snuggle up with their owners. Maybe you let your dog on the furniture or maybe not because your furniture isn't suitable. Try to make sure your furniture is durable, cleanable, and easy to wipe off stains or pet hair. Or try a couch cover/large blanket to ensure your pup gets all the snuggles they need.
Create a Designated Play Space – Whether you're working from home and need your dog away from your zoom call or just don't love for your dog to be rioting around every part of the house, try creating a designated play space where your dog knows their toys will be and can have quality playtime. This could be any part of your house, or when building with JH we can help customize this space for your furry friend!
Mudroom – Many of our Joyner Homes houses have the perfect mudrooms for humans and pets. Not only are mudrooms welcoming, but they also allow owners to store wet and dirty shoes along with wipes, towels, and rugs to ensure clean paws and clean home. Add some decorative hooks for leashes, collars, etc., in your mudroom too!
Interested in building your perfect, human and pet-friendly home? Call us today at 317.468.2330 or fill out a CUSTOMER WORKSHEET! (And feel free to share with us pictures of your furry friends at any time!)