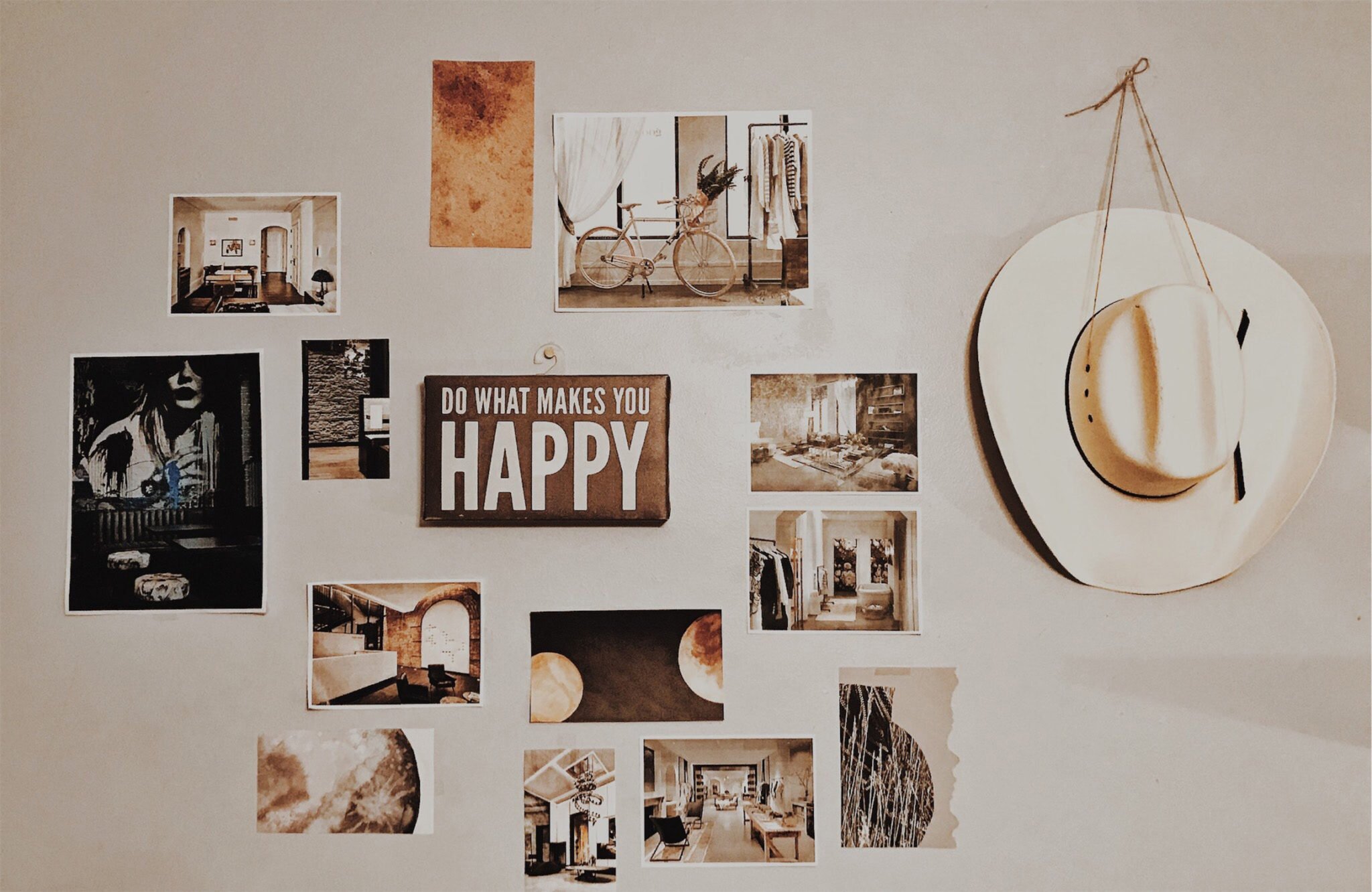 Is it time for a change in your home, but this time, you don't want to get out a can of paint? There are many other fun, unique options that can change the look of a wall.
– Hang a macrome on the wall. Popular in the 70s, these are coming back, and there are many different sizes and styles that you can choose from!
-Line a wall with tiles of cork — this gives an old wall a unique and natural look.
-Turn your wall into a map … get as large as you can to fill the area you need filled.
-Pick a small wall and fill it with photos … these could be your own photographs, in collage-style, overlapping one another. Or it could be pages from a magazine that you are drawn to. Include some quotes that make you feel better. Get carefree and have fun with this, perfection is not key here, but rather including lots of variations of things that make you happy. Use colorful washi tape to hang all of your fun photos and quotes.
-Another inexpensive option is to hang a tapestry on one wall. There are many options, patterns and colors available. It can immediately dress up a room.
–Chalkboard wall – this is always a fun option and it allows the kids to actually draw on the walls.
–Apply Washi Tape in patterns over a wall. Check out this Pinterest site ….. the creativity done from tape is amazing! Here is another really cool site with ideas on how to
use this tape in your home.
–Temporary wallpaper — this is a great way to spruce up a wall and you can do it yourself! When you grow tired of it, take it down.
-Big canvases or framed prints of art will always look good. I always recommend going bigger than what you think ….. an 8×10 or 11×14 never looks quite right on a
wall unless you have a grouping of prints.
–Peel-and-Stick Confetti – the great thing about this idea, is you can strategically place stickers over nicks or nail holes.
-Cover the wall with a bright, fun curtain. While curtains are made to cover windows, obviously, they can make a fun addition to a wall, similar to a tapestry.
Hopefully these are some fun ideas that you can integrate into sprucing up a small area of your home that you may be itching to change. Check out our website for lots of ideas and inspiration for homes if you are considering building!