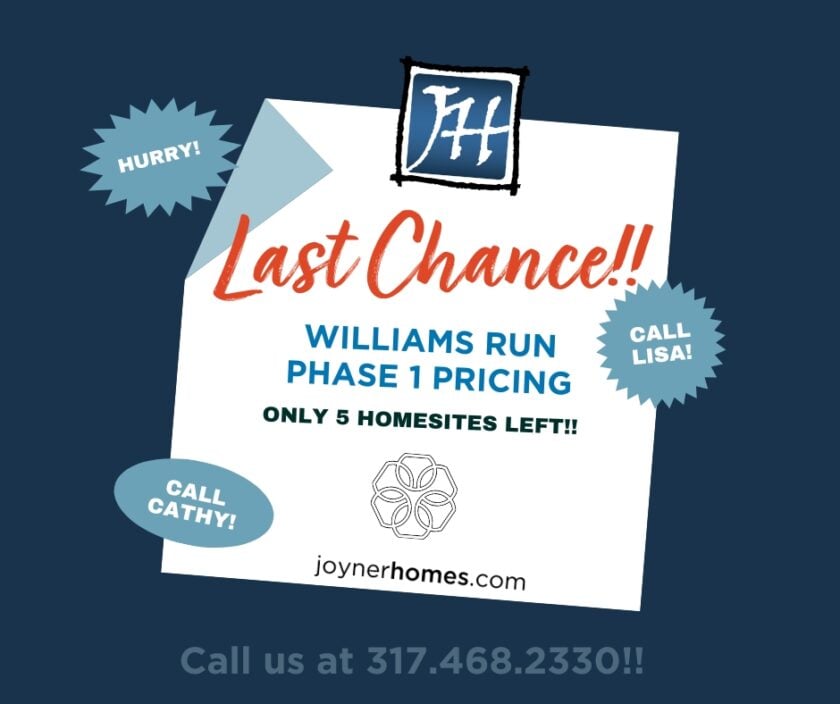 Here is a fun, historical story about Williams Run, our low-maintenance community, and Eagle Ridge, our exclusive half acre home site community. These two neighborhoods are near to each other, and the land has quite a story to tell.
This was originally posted back in 2020 before we opened these neighborhoods. Eagle Ridge is now sold out, and Williams Run just has 5 home sites left! And guess what!? Beth now lives out at Williams Run!!
Read below to learn a little history on the land, as told by Beth Williams Willard and Barbara Williams Drudge.
The land was in their family for approximately 80 years. Three generations loved and farmed the land. When Beth and Barbara's father, Raymond Williams, returned home from serving in the Army during World War II, he and their mother, Norma, joined their grandparents, Hansel and Hazel, to farm the land.
Their house was on the same gravel road as their grandparents, which was located approximately one mile north. There were no other homes on the road back then. They herded beef cattle down the road to their grandparent's farm, and they never lost one!
They had to deal with trying times over the years : The Great Depression, rationing of food and gas, and machinery breaking down. Their father lost some fingers in a farming accident early into a harvest season and was unable to harvest the crops. Farmers from all over the country showed up to harvest the crops!
They also had a dairy farm during that time. Milking was done early in the morning, often in the dark. They would feed pigs and chickens, gather eggs, plant or harvest, work in their garden, and milk the cows again. Truly a special time in history.
Their land yielded corn, soybeans, hay and straw. They also had a walnut tree that they would pick from and their great grandpa would store them in the cold back porch. When spring rolled around, he would take his hammer, crack the shells to get to the walnuts to be used for eating or baking.
Another special thing about this land is that Native Americans lived there before the Williams family. Beth and Barbara's father would hunt for arrowheads as a boy, and he found many in the fields. They continue this tradition on Thanksgiving Day with their own families.
In their own words :
We have loved this land and have been so blessed to have taken care of it, as it has in turn, taken care of our families for many years. We hold many memories dear to our hearts. Although it is hard to sell, the time has come that we must. We are so moved the Joyner Family wants to develop the land and our hope is they will honor the land, the way our family has done. We hope many families will continue caring for the land and making beautiful family memories in Williams Run and Eagle Ridge.
Wow, what a wonderful piece of history!
Don't miss out on the opportunity to build in this very popular neighborhood and don't miss out on Phase 1 pricing!! Reach out to us at 317.468.2330 to learn more. Fill out a CUSTOMER WORKSHEET to get started!