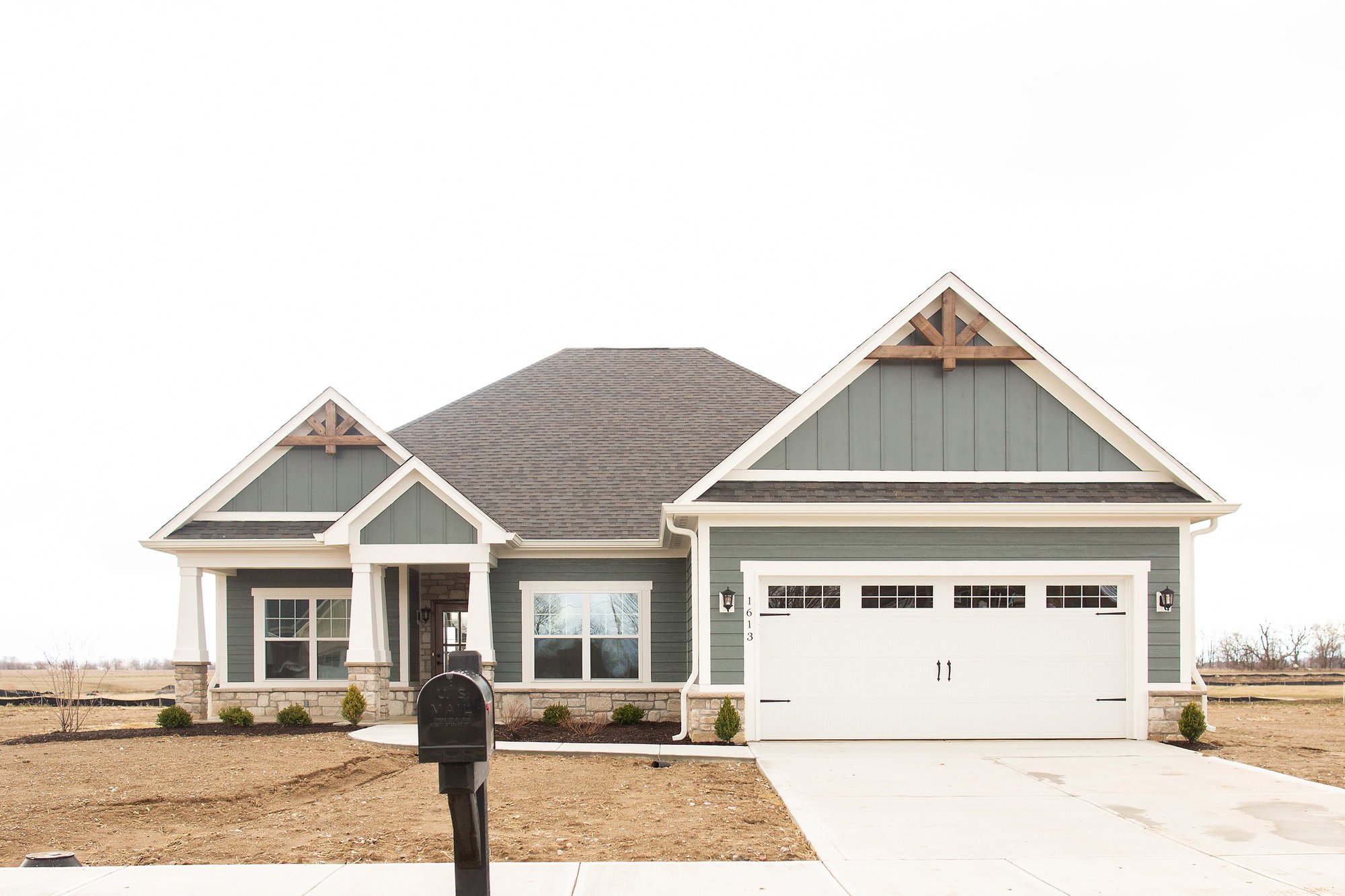 CHARACTER RICH. SMART DESIGN.
Welcome to Joyner Homes' exclusive community in Rushville, Indiana - Grandview Village! We have crafted low-maintenance, character-rich patio homes that offer the perfect blend of comfort and style. With floor plans ranging from around 1300 to over 2000 square feet, our Efficient Design ensures a living space that suits your needs.
Grandview Village is centrally located at Spencer St and 16th St with easy access to Hwy 52, St Rd 3 and St Rd 44. Conveniently located near Rush County Schools.

Customization is key - choose from multiple finishes to add your personal touch to your new Rushville custom home. Say goodbye to the hassle of lawn mowing and snow removal, as it's all taken care of by the homeowner's association. With plenty of sidewalks throughout the community, it's easy to enjoy a leisurely stroll or take your furry friend for a walk.
Want to dive deeper into the possibilities? Step inside one of our stunning model homes and meet our knowledgeable New Home Specialists. Let's have a conversation about The Lakes at Rushville or any of our other exceptional neighborhoods and custom homes. Our Rushville model home awaits you at 1519 Monroe Ct in Rushville, where we typically have staff available from noon to 5pm on Tuesday and Wednesday. However, we recommend checking our active social media profiles on Facebook and Instagram to confirm our hours of operation on those specific days.
Our Greenfield model home is open daily from noon to 5pm at 1533 Tupelo Drive in Greenfield, IN. Alternatively, you can always reach us at 317.468.2330.
We can't wait to show you the fun and exciting Rushville build experience that awaits you at Grandview Village. Don't miss out - come and explore our Rushville custom homes for yourself!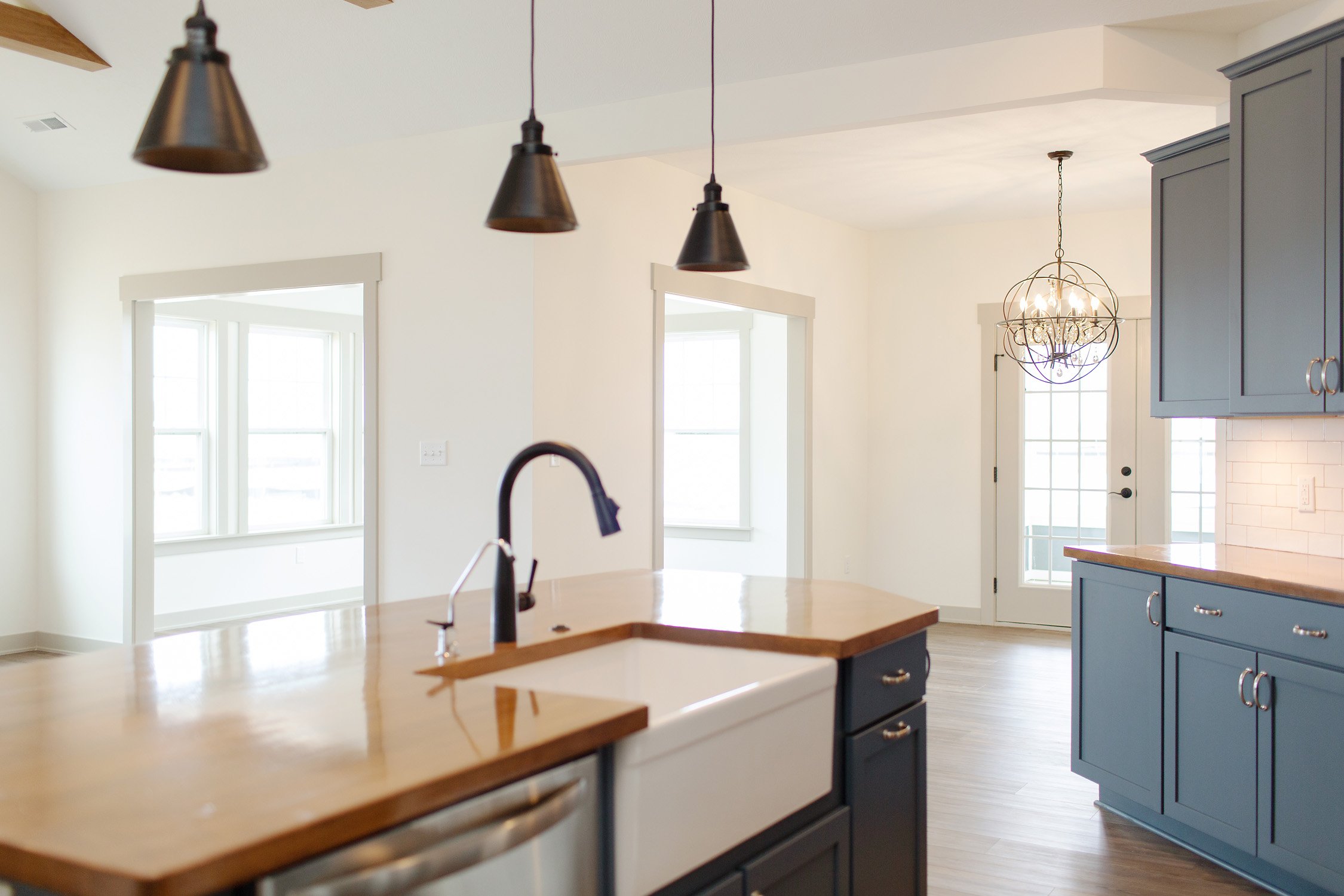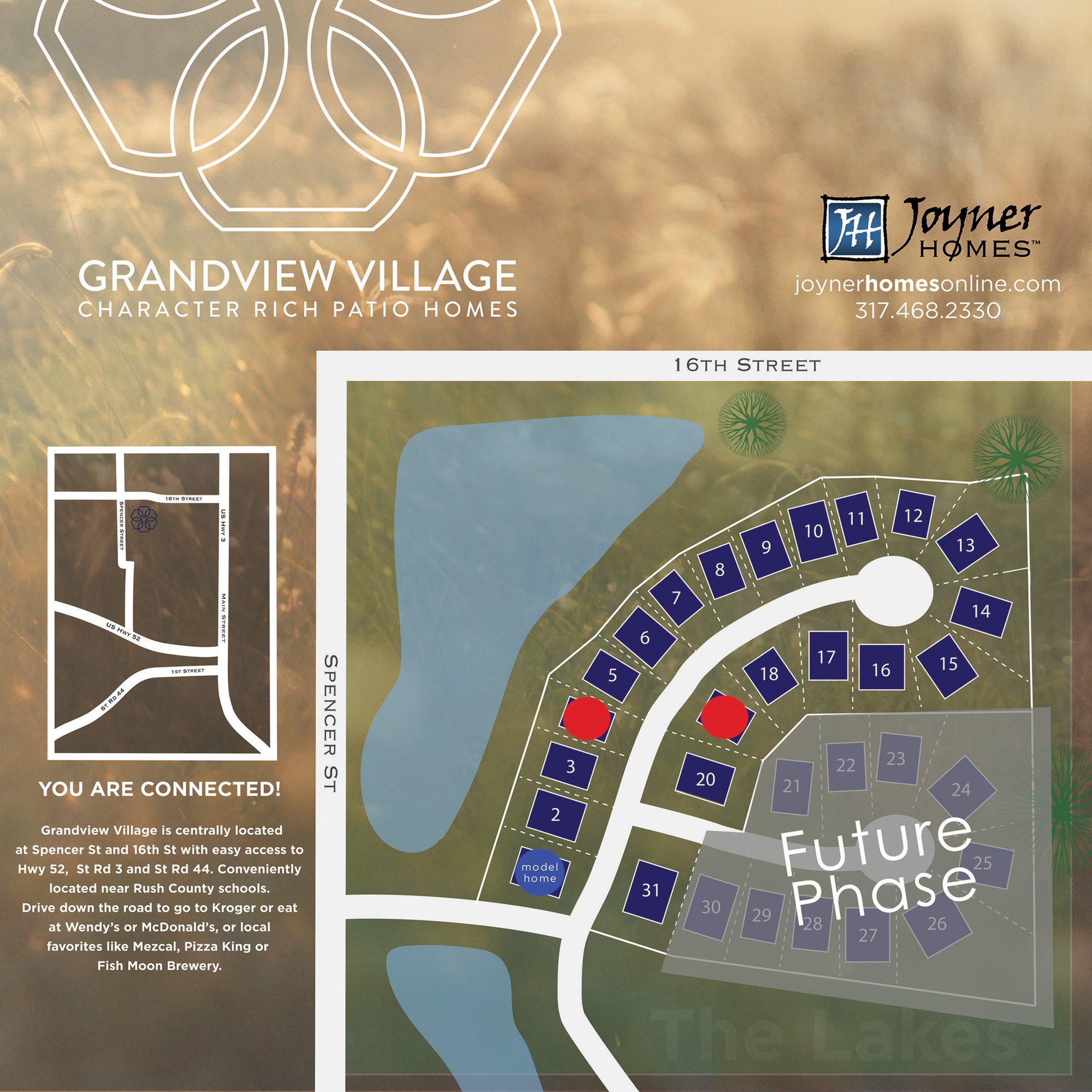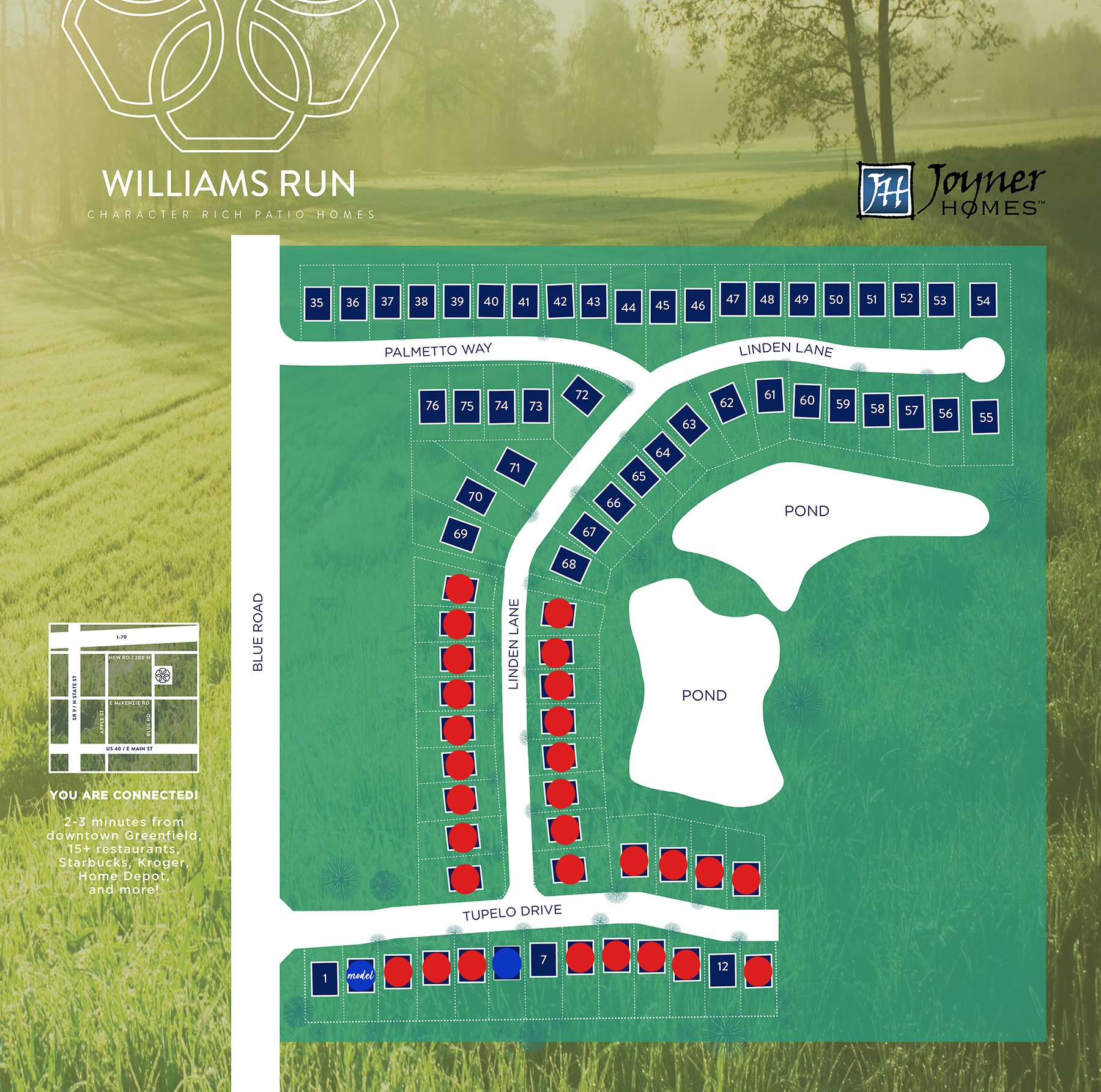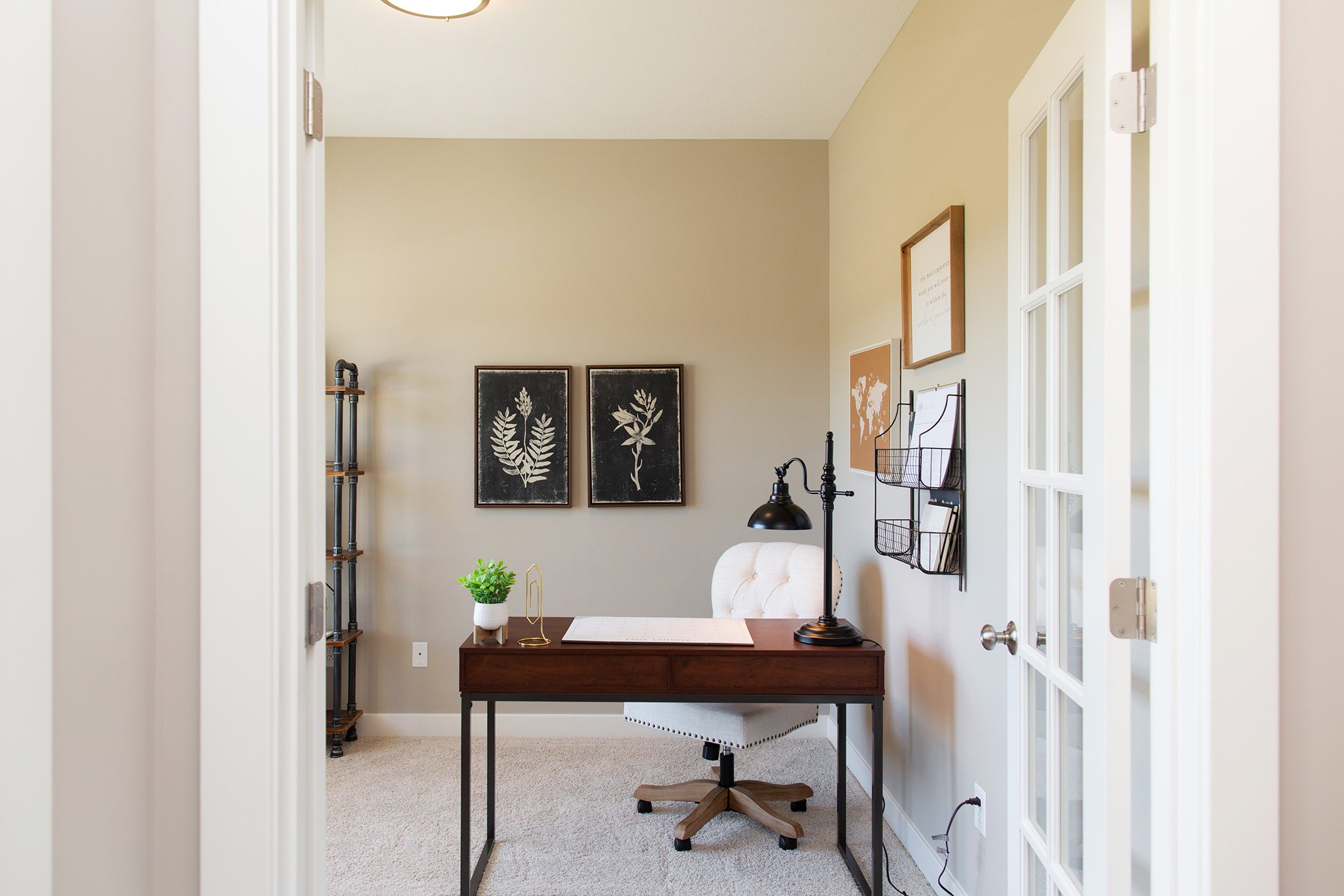 At Joyner Homes, we admire architecture and craftsmanship that stands the test of time.
We're building bold + distinctive custom homes on budget-friendly terms. We recognize that modern homeowners need features for today's lifestyles, so we work with you to strike a balance.
FILL OUT A CUSTOMER WORKSHEET!
What Our Clients Say About Us
Here's what some happy customers have to say!
Kristin & Luke M.
We really appreciate the small extra touches that reminded us Joyner was a small family-owned business. Things like receiving a baby outfit for our newborn, a Christmas package, and a welcome basket when moving in all made us feel like Joyner truly cared about their customers and this wasn't a large corporate builder that we were dealing with.
Dianne O.
I can't begin to tell you what a great feeling it is to open the patio door and see this wonderful neighborhood on the outside as well. This evening reminded me of another time when friends and neighbors waved, spoke and mingled, because tonight my patio became a convenient place for an informal gathering, conversation, and drinks.
Bob & Rita
What a GREAT experience we had building our new Joyner Home. They are always pleasant and keep you updated on the progress. Tom and Sara managed to gather a WONDERFUL team of people that were a pleasure to work with through the whole process. We love our new home and the people at Joyner Homes!
David and Mandy G.
It was a great experience working with Joyner Homes throughout the entire process. It was especially fun selecting the finishes for our new home. All of our concerns were quickly addressed and resolved. We would recommend Joyner to anyone looking for a great builder.
MELANIE L.
Our experience with Joyner Homes was truly unbelievable. Our closest friends and family warned us of the woes of custom home building, but we couldn't be more thrilled with each step of the journey. Our Superintendent and Interior Designer were the most talented and impressive people you could ever ask for! From the ease of the beginning planning stages to the final touches, we would build with Joyner again in a heartbeat!
JENN C.
The entire team at Joyner Homes is a pleasure to work with and I'm quite certain most all of them have had to deal with something for me. They went above and beyond on every detail. Their blog series on our journey is posted and gives you just a simple glimpse into how special this team is. You could pick a number of builders. But you will be hard pressed to find a team who genuinely cares about you, your family, your experience and ultimately your home. They build you a home, not a house. And every detail is done because they get to know YOU! In fact, I'm crazy enough to be considering building again with them.
Q1. What is a low-maintenance community?
A low-maintenance community provides lawn mowing and snow removal services at all of their homes as part of the homeowner's association.
Q2. How many floor plans can we choose from?
There are nine fully customizable floor plans to choose from when you build in Grandview Village!
Q3. What makes Grandview Village special?
Grandview Village is a Joyner homes exclusive community! There are nine fully customizable floor plans that you can choose from and fit your personal needs and style. Mowing and snow removal is provided, so you can take it easy or be away from your home with zero worries!
GRANDVIEW VILLAGE FLOOR PLANS

Discover more details by clicking the floor plan below.
CLICK TO VIEW ALL FLOOR PLANS!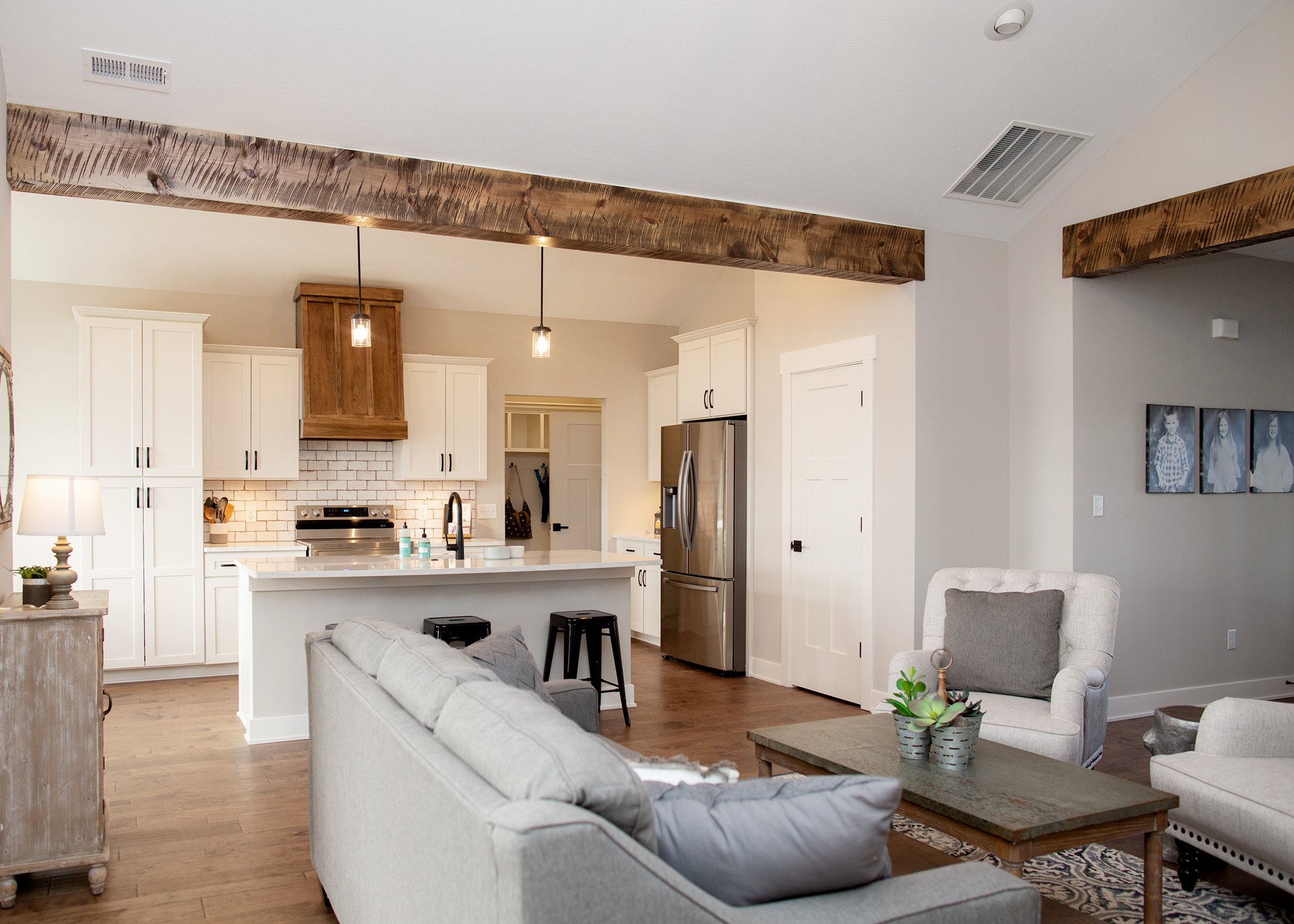 Come and see us!
Swing by our model home to learn more about Grandview Village! Our model homes are located at 1533 Tupelo Dr, Greenfield, Indiana and 1519 Monroe Ct, Rushville, Indiana.