See something you like – a paint color, granite choice, stone color? We're happy to share the details – just email us!
This is a post in a series following construction of this home. If you would like to see the construction of this home from the ground up, just start here!
Once the Badger's Den was all finished up and ready to go, we slipped in to take some last minute photos!
We'll start in the heart of every home… the kitchen.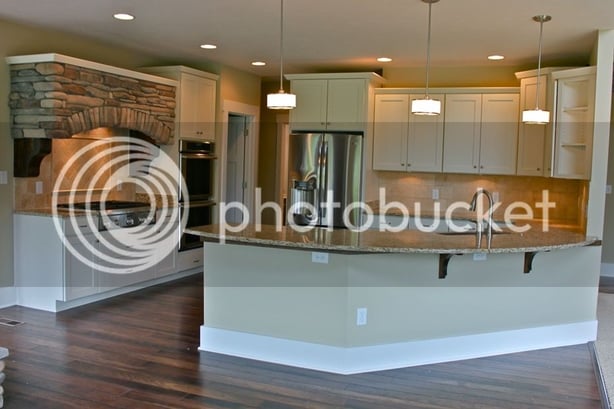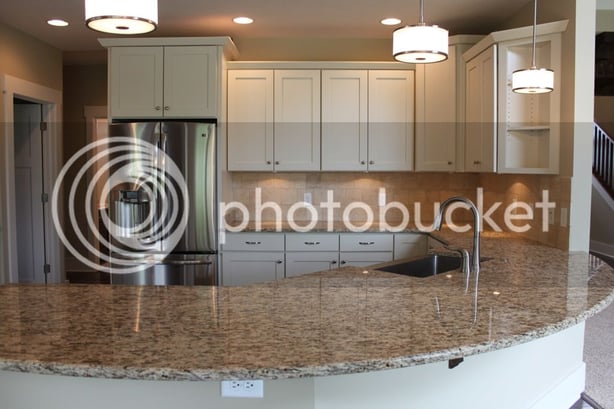 Here is a view from the sink looking out into the great room. Check out the stainless apron sink! A modern twist on a classic choice.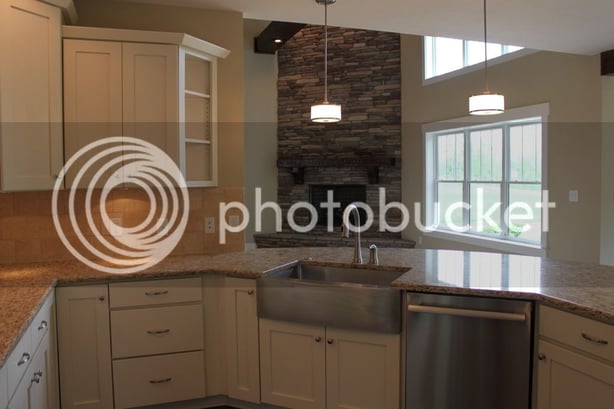 My absolute favorite feature of this kitchen! The Grotto!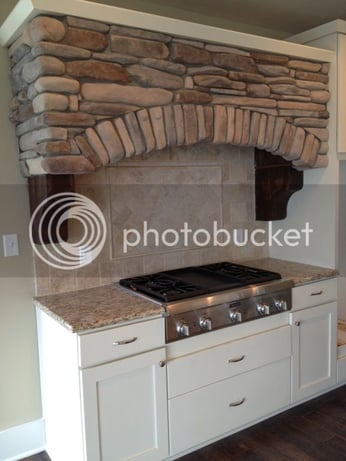 And, from another angle. That's the hearth room on the left.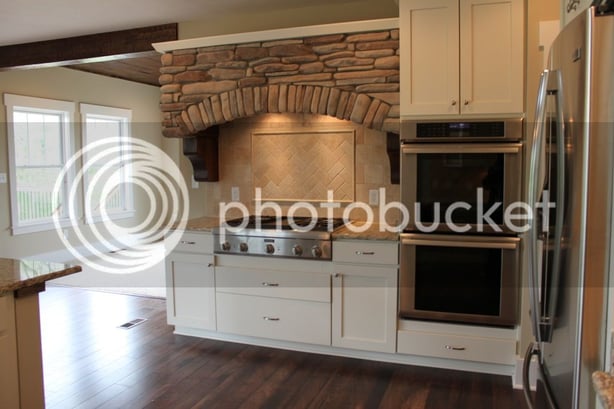 Such a wonderful focal point in the home deserves plenty of photos!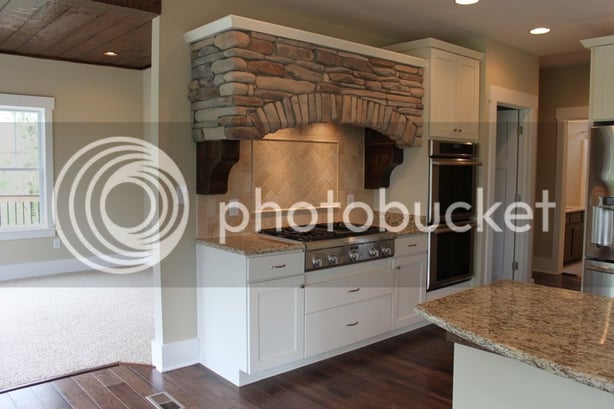 This is one of three fireplaces in the home. This one splits the dining nook from the hearth room.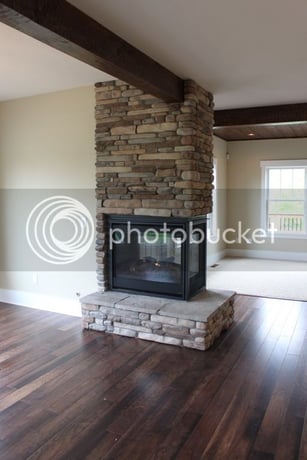 Notice the wood ceilings in the hearth room. Looks cozy doesn't it?!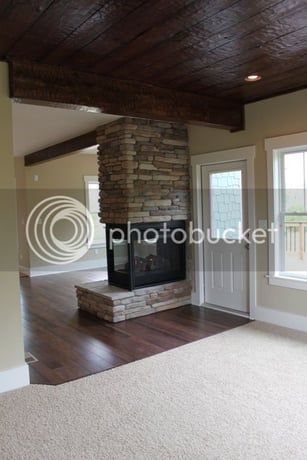 Another view of the hearth room.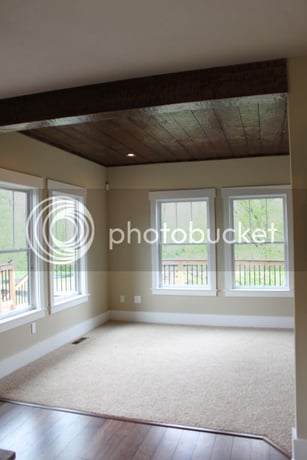 And, here is the floor to ceiling stone fireplace in the family room.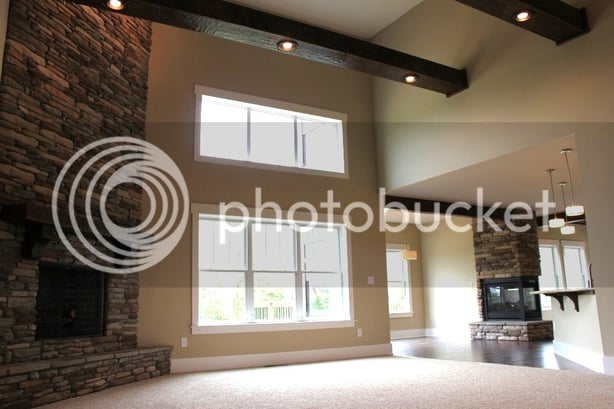 Just off the kitchen, you find the mudroom and laundry room. This one is complete with spots for laundry baskets and a fold down ironing board, not to mention lots of storage.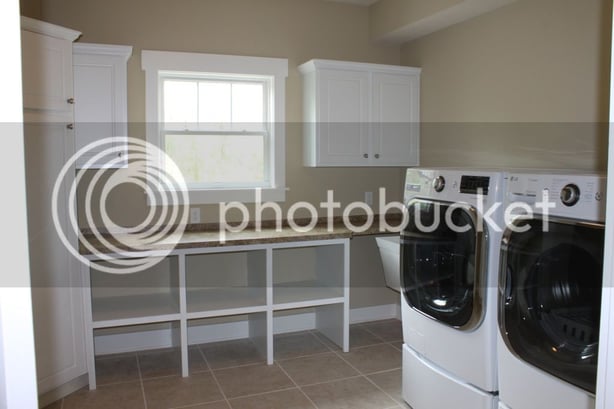 A nice built in for a drop zone in the mudroom.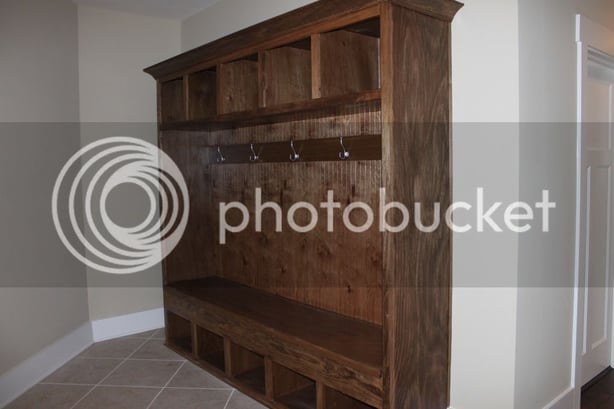 This is looking down the hallway from the foyer to the laundry room, mudroom and garage.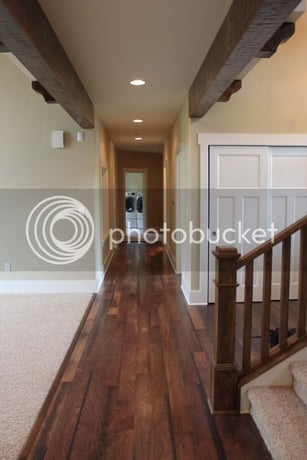 A look at the front door and foyer.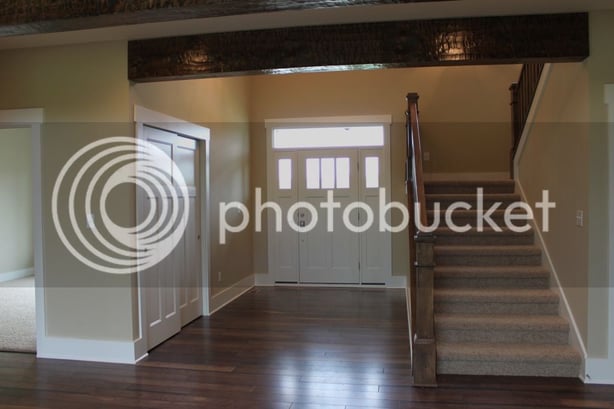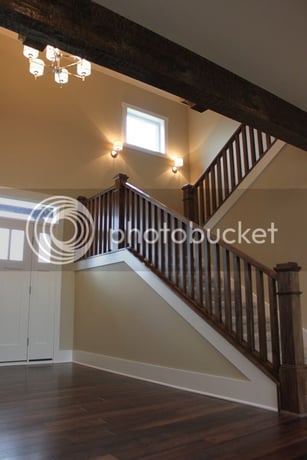 Just above the foyer is a balcony.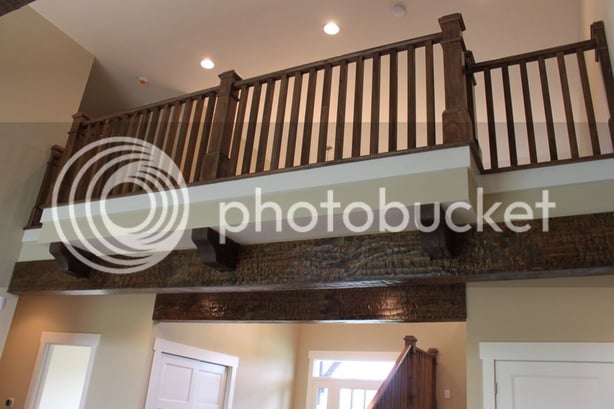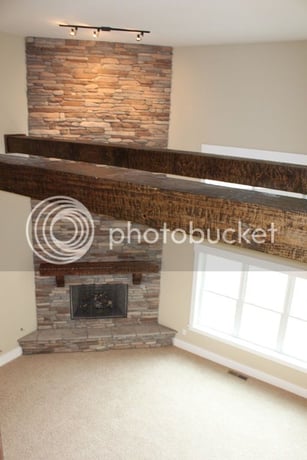 Lots of wood accents in the great room!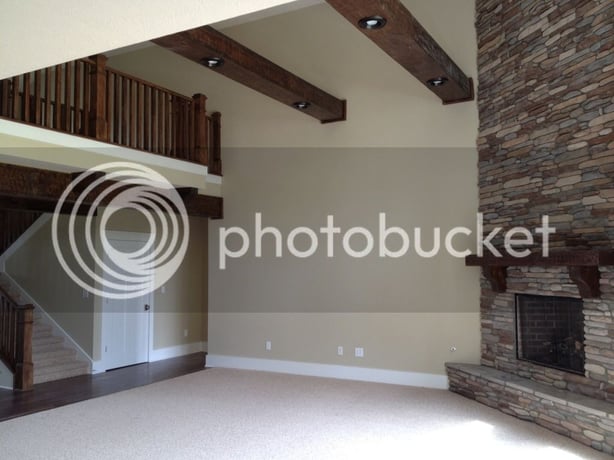 Moving into the master bath.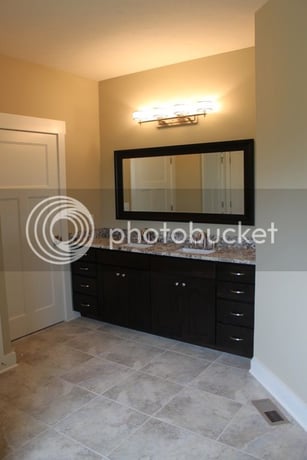 This shower is something to see! Of course, it has great tile work, but wait until you see the sprayers!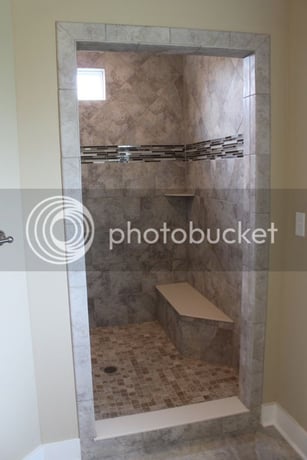 Doesn't that look like a hotel shower?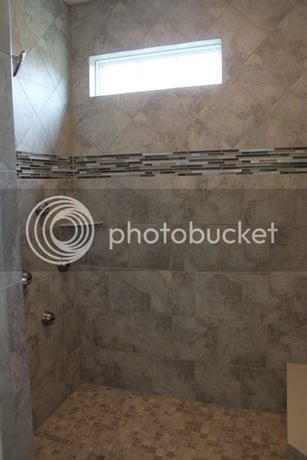 Here's the only photo of the upstairs. This is the bonus room.
Moving downstairs…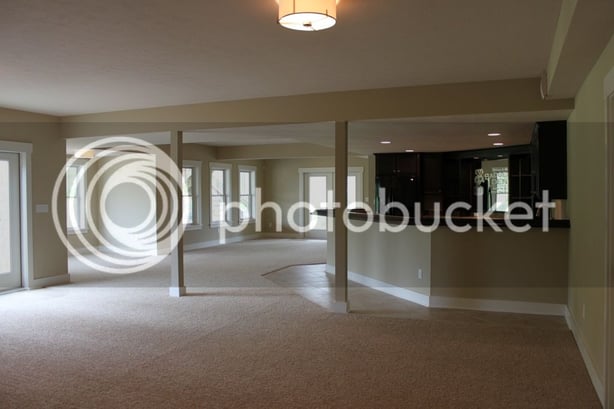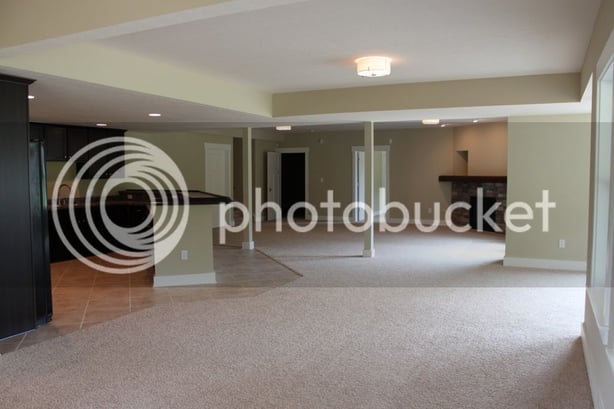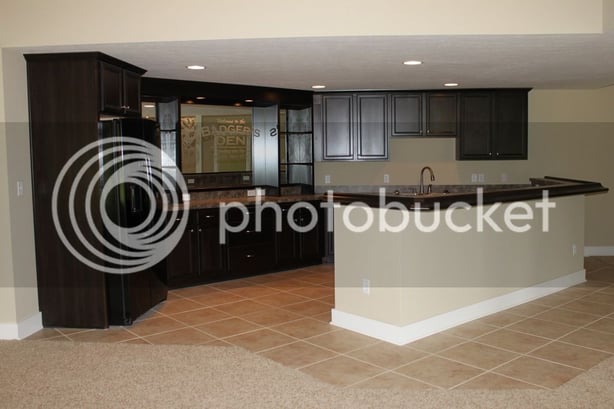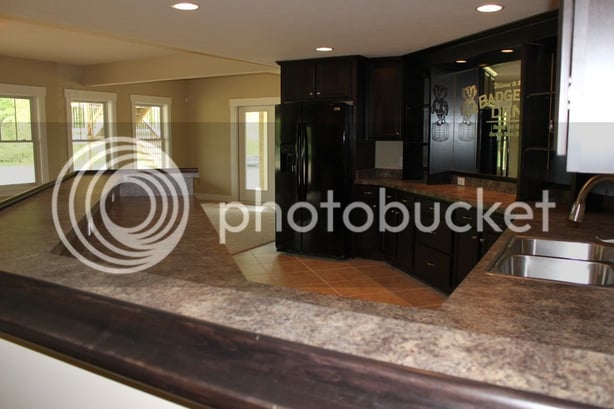 This is a perfect spot for a pool table!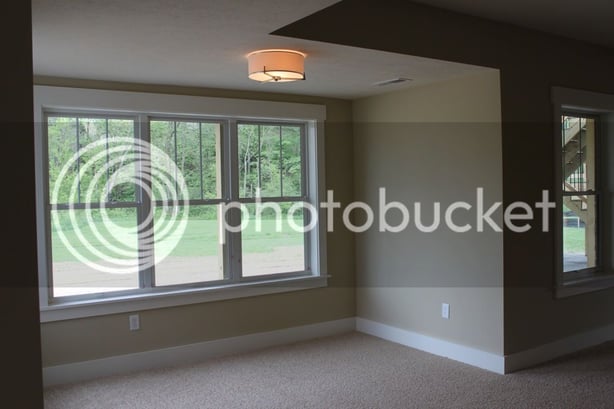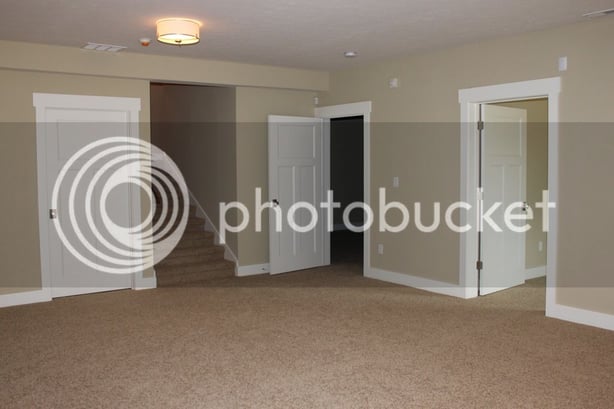 Finally, we'll move outside.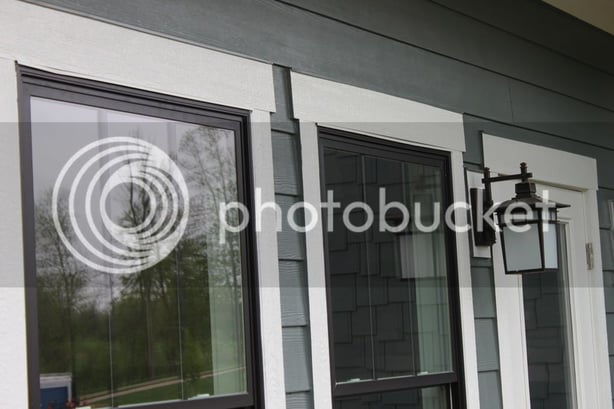 A side view of the landscaping.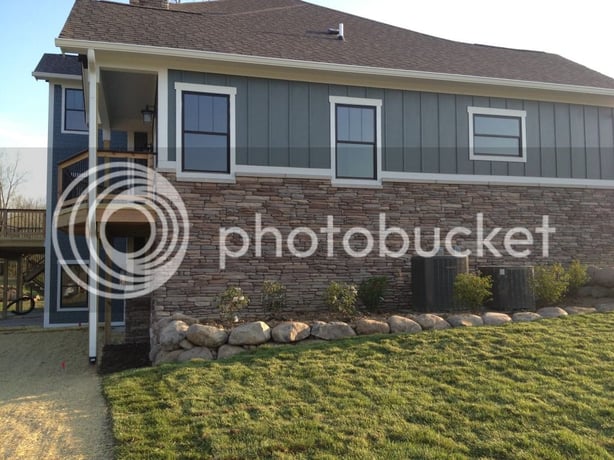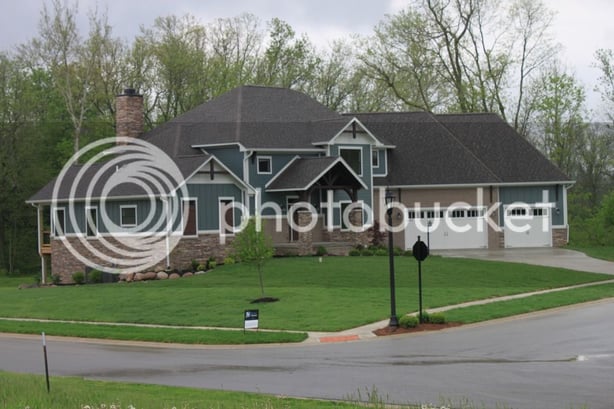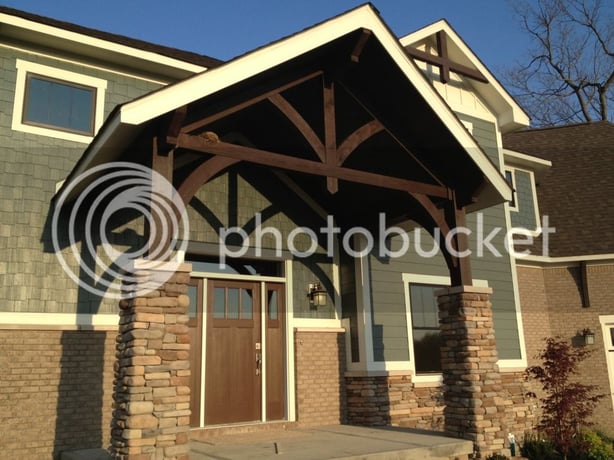 This was the day the sod was laid.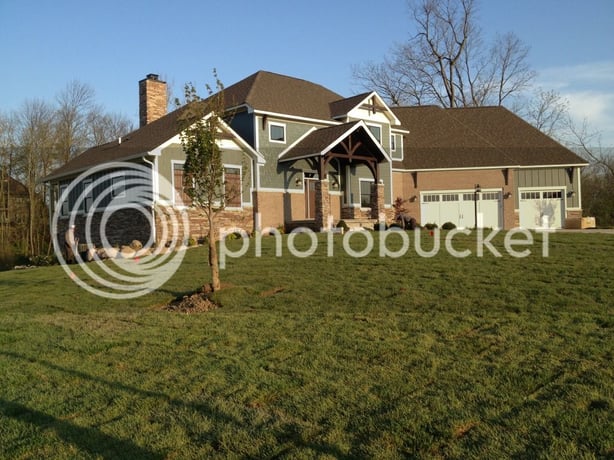 A beautiful home for some really great people! Congrats on your new home! And, most importantly, thank you for choosing us as your builder!