This is a post in a series following the construction of The Badger's Dan! To start from the beginning, click here!
It's time for another update on The Badger's Den!
When we left off last, a big load of drywall mud had been dropped at the home and exterior finishes were in process. Both continued throughout the month.
We'll start with the exterior. The cedar accent trim and brick was the first to be installed.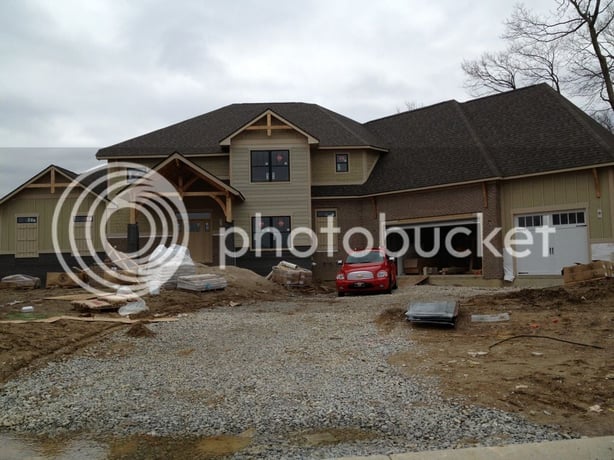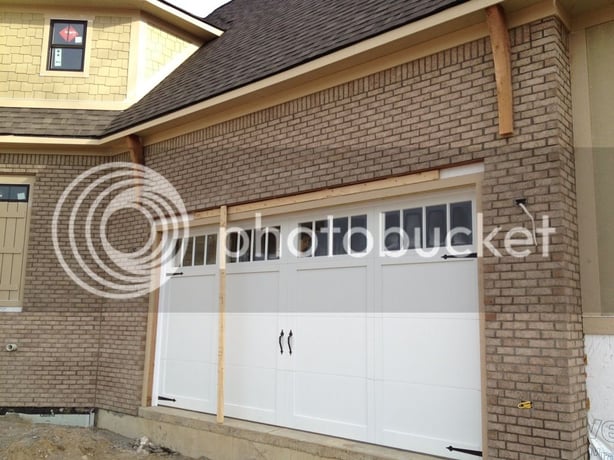 We are in love with this ceiling on the front porch.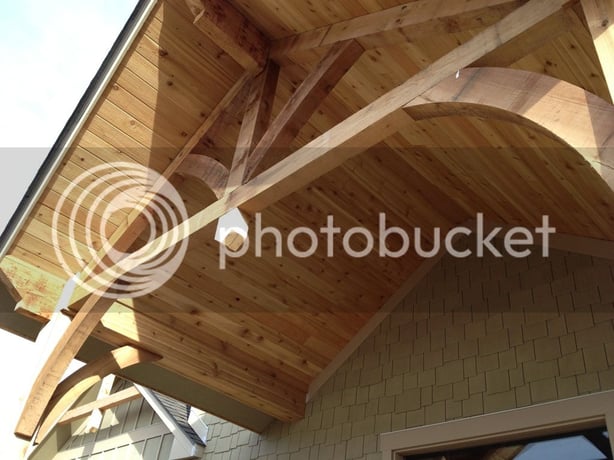 Next up comes the stone. This combination of stone and brick really works great together!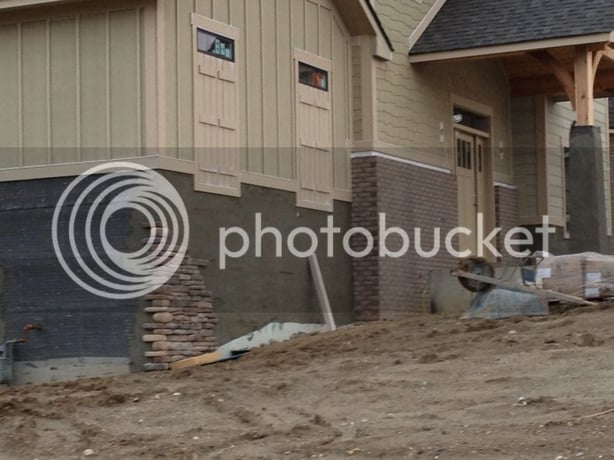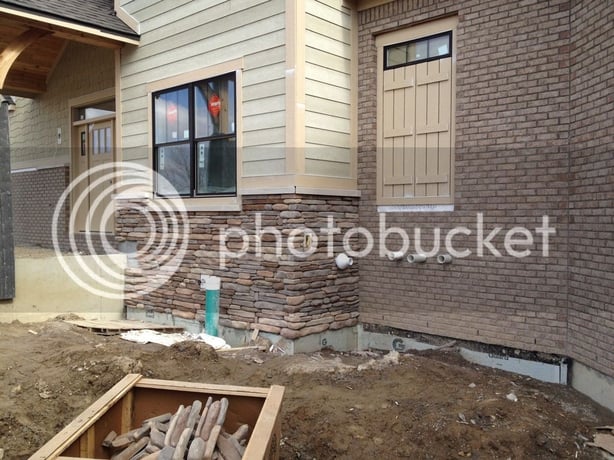 Meanwhile, on the inside of the home, trim was installed. This home will have some great accent pieces of trim that will add a ton of character!
The veranda of this home will have a dark wood ceiling. First, we paint the ceiling black though so no white peeks through the dark ceiling boards. You can also see the window trim detail in this photo. This will case all of the doors as well.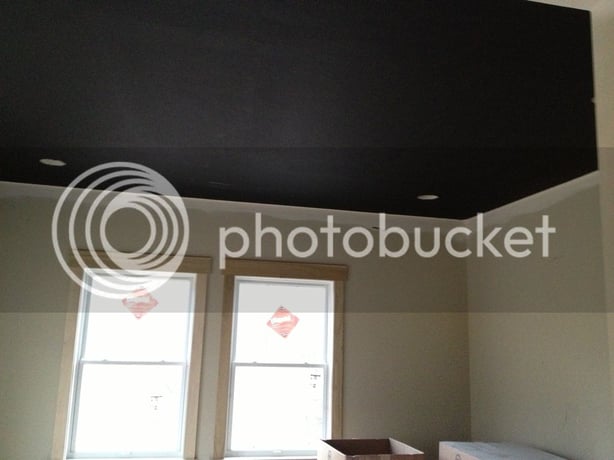 Here is some of the "Character Rich" trim detail above the stairway. To the left is the entry to the great room.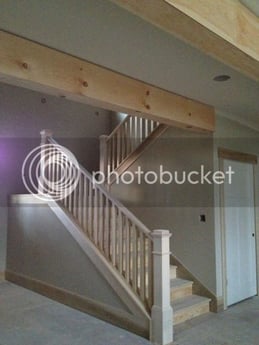 Next up? All of the interior stone! This is the basement fireplace.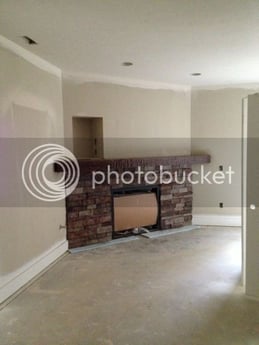 And, the fireplace that separates the dining area and the veranda.
View from the veranda. You can also see the great room fireplace here in the background. And, the stained trim header over the dining room.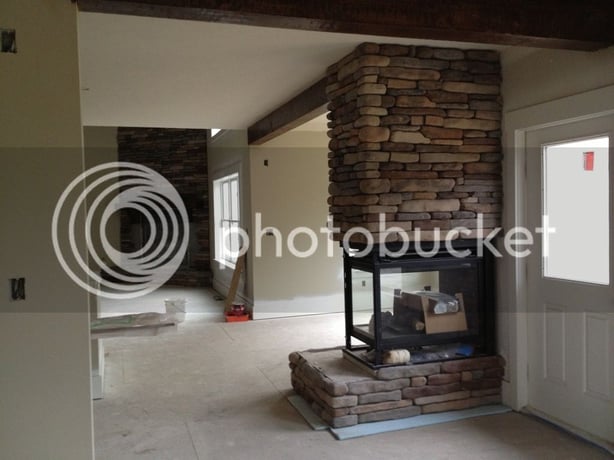 Now, the view from the great room.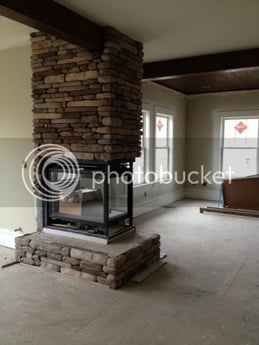 And, finally, the great room fireplace.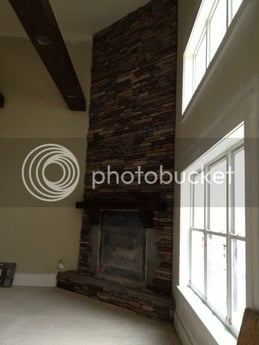 As you can tell, the trim was painted and stained around the same time. This is the view from the great room looking back at the main entry and stairway.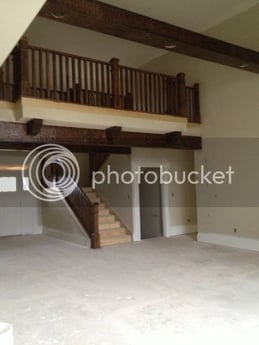 Kitchen cabinets are up next!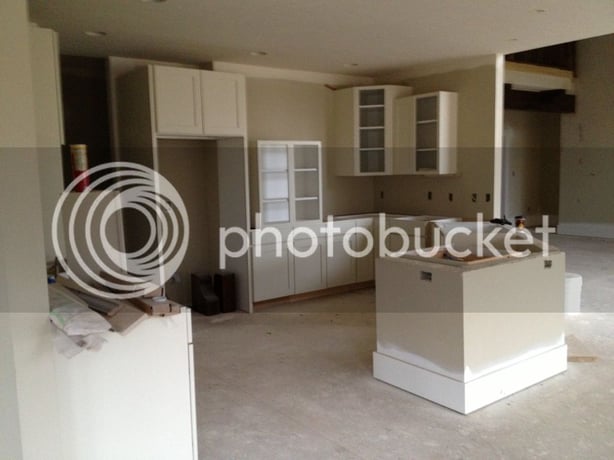 Then, the basement cabinets were installed.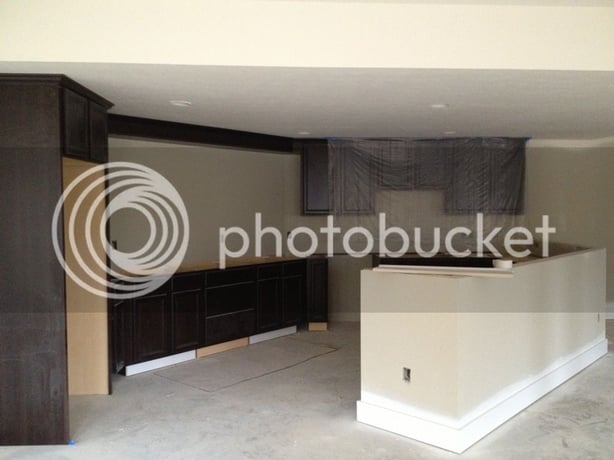 In March, we'll have flooring, tile, built in's and much more! Stay tuned!
To follow the progress on this home, click here!