A big thanks to Becca Steuer, our New Home Specialist, for writing a few tips on what to consider when deciding to move. Becca should know, as her family recently made the decision to build a new home with us! Read on for what she has to share…
Often times, a current living situation is just not working and you may start to consider the idea of moving. Your head may start to spin with all the questions and information circling around. "What do I really want? Do I need 4 bathrooms? What about the fence—we must have a fence. A pool would be nice! I MUST get my kids separate sinks in their bathroom or we may be dealing with a much worse situation soon. My wife has an unfounded fear of tornadoes—therefore we need to move to a house that has a basement 'for her safety.'" That last one may be a little too close to home for comfort… I do tend to lose my mind whenever there is a slight chance of severe weather. *blushing*
When you walk into our model home, our goal is to help you through some of those questions. Here are some things to consider that will help us guide you to the right home when you come and visit us…
What happened that has you thinking that now is the time to move?
This one is fairly simple, but could take some time to honestly admit. Did you recently add to your family, which now has everyone on top of each other and you just need some space for the large toys the kids keep accumulating from their generous grandparents during that stage? On the flip side, did you just move your last child into their own apartment and now there is a faint echo throughout the house when you're talking to your spouse at night? Maybe a recent illness or injury or job change? Or, maybe it is as simple as the neighborhood just doesn't suit your needs any longer. When you moved in it was perfect for you, but now it's just not ideal for some reason. Sometimes, these things don't just happen overnight, but can culminate when the neighbor's lawn furniture is in your back yard again after a gust of wind. Finding this out about your situation will help you decide the next few items on the list.
What would I change about my current home/neighborhood?
This may seem repetitive, but hear us out. There was probably a moment in time when you decided, "THAT'S IT! WE'RE OUT OF HERE!" but I'm sure there are other things that, given the chance, you would never repeat in your future home. Sit down and list out the items in your current home or neighborhood that aren't working. The bathroom is too small. The kitchen doesn't have enough storage. The houses are too close together. Too many neighbors aren't following covenants. Too many neighbors are enforcing covenants that are too strict. Covenants—people either love or hate them (and there is no wrong answer)! There is no storage space to be found in the home. After making this list, you will be armed with a list of attributes to avoid in your next home.
What do I envision for my future home?
Now for the fun part—we've all been there, sitting on the back porch, drifting off into "make believe land" where we imagine the perfect home. Sometimes, we go a little overboard as if we just won the Powerball, but most of the time they are items that are perfectly attainable. Dream! Take everything you just listed that you didn't like and turn it into a new feature that would work for you. Are you addicted to cooking shows and you've always wanted a gas range so you could channel your inner Pioneer Woman? Or you've watched the DIY shows where they have the best possible garage set up with organizational cabinets and drawers everywhere for your tools and supplies, a TV mounted in the corner, and plenty of lighting. Your garage would become the envy of everyone that stepped foot inside. Or maybe it's that you want to be surrounded by cornfields in the middle of the summer, laying outside in the hammock, listening to the wind as it whips through the stalks of corn. The sound and smell is unforgettable and could be coined "summer."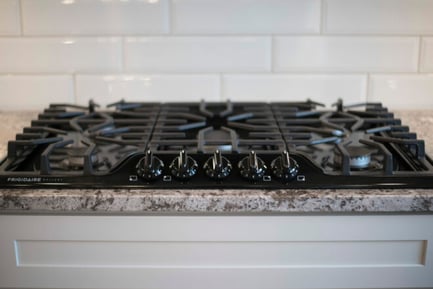 More often than not, step one happens naturally—and sometimes that can sneak up on you pretty fast! Then you get left thinking—we have to get out of here—but you just don't even know what you need or want. If you go through these steps as you ready yourself to start looking for your new home, you will be leaps and bounds ahead in the process. Buying a new home can be overwhelming at times, but knowing what it is you like and don't like will help ease the anxiety. We're here to guide you through that process to make sure you're thinking through all of those important things!
If you're ready to learn more, come and visit us at our model home in Summerset. Or, contact Becca at 317-502-5588 or becca@joynerhomesonline.com. Or, to walk through a few more questions, complete the Customer Worksheet and we will be in touch with you to talk through your ideas!